From Darkness Into Light
Waking Up From The Dark Night Of The Soul

Introduction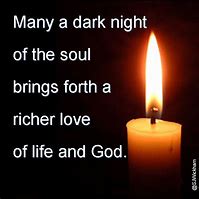 Darkness spiritually means not knowing and light knowing and understanding, hence the term enlightenment. With every bit of new spiritual knowledge that reaches us we slowly become an ever more enlightened being. This part of my jottings is for anyone who is struggling to survive the darkness of their existence and is asking: 'Who am I? Where do I come from and where will I eventually be going to? Has my life any purpose at all? I feel so lonely, even when I am surrounded by people. Will I always feel that way?'

If questions of this nature are popping into your mind ever more frequently, they are signals from your higher nature that it is trying to break through into your conscious awareness. But because you are still so closed off from this part of your being, you might be in need of some assistance and could be ready for this part of my writings. It is about the developmental pathway every human being has to walk in earthly life, which eventually leads every one of us to leaving the prison of depression and suicidal tendencies behind and walking into the freedom of understanding of our true nature and the meaning and higher purpose of our existence.

Because all life is consciousness, whether someone is as yet aware of this or not, every human being on this plane is constantly in search of consciousness expanding experiences. The degree to which this is happening depends on our actions and reactions to the experiences that come our way in every one of our daily encounters. Independent of whether they are insignificant or great, sweet or bitter, each one is meant to provide us with further opportunities for evolving through growing in wisdom and understanding. And the extent of the spiritual power we are gaining with the passing of time depends entirely on how conscious we are of how everything in the final analysis is designed and sent to us by the wise ones in charge of us in the higher realms of life.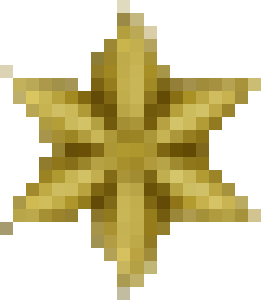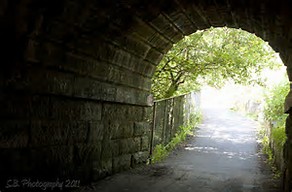 There's light at the end of the tunnel.
There's calm at the end of the storm.
There's rest at the end of life's journey,
And a hearth that is welcome and warm.

There's a Star on the top of the mountain,
You can touch when the last crag is scaled.
There's a certain reward for the faithful,
At the point where they think they have failed.

There's spring at the end of each winter
And behind the black cloud, there is blue.
There's a song at the heart of all sorrow
And happiness waiting for you.

Patience Strong
My life has shown me that the tunnel mentioned in the above poem represents the illusion of earthly life and the light at its end is the knowledge and re-awakening into our true eternal reality. My aim is to share what my pathway so far has taught me with those who are still lost in the depths of depression, feeling frightened and desperate, lonely and isolated, without hope and possibly suicidal. Take it from me, as one who for many years has waded through this state of utter misery that, no matter how dire things sometimes may appear on the surface of things, life inexorably moves forwards and upwards on a great evolutionary spiral.

Whenever problems present themselves, a way is always meant to be found – though not on our own. Irrespective of how long our individual struggle through the dark night of the soul may last, for every one of the Great Father/Mother's children of the Earth there eventually comes the moment when we are ready to reach out for the helping hand of our true parents and the Angels, their messengers and helpers. Alas, no help can come to any one of us unasked and even if you do not believe that there is some kind of higher force, why don't you give it a try and see what happens?

Or maybe you did ask and that's why you have found this. Take a moment to look around you and pay attention to the world we live in. Reflecting on its natural beauty and wonders, the age old question comes to mind: 'Why is there so much sadness and suffering on this planet?' Bereft of an answer to this question and unable to see an end to our own miseries and those witnessed daily everywhere, it is all too easy for human minds to imperceptibly slide onto an ever deepening spiral of depression – until eventually suicide appears to be the only way out.

The Statistics speak for themselves and reveal that for far too many of us this indeed is the case. Worst of all affected seems to be Japan where, up until recently, an average of 30,000 people committed suicide every year. That was sad enough, but according to Japan's National Police Agency, in the year 2007 nearly 100 Japanese killed themselves every day; the total for that year was over 33,000. This represented a rise of three per cent on the previous year and it was the tenth year in a row that the figure exceeded 30,000. And that is a clear demonstration of how the suicide rate of that country – in common with the other countries of the developed world – has by now reached epidemic proportions.

This part of my writings is dedicated to sharing some of my insights and reflections on the sister subjects depression and suicide. It aims to shed a chink of light and a ray of hope into these themes that to my mind represent one of the darkest corners of our earthly existence. With the help of God and the Angels I hope to reach some of those 'out there', who have got lost in the mists of the illusion of their earthly existence. My heart goes out to all who can no longer see their way forward and through to the end of the dark tunnel, which our present state can all too easily become. In my view, for as long human souls remain unaware of the higher meaning and spiritual background of their present existence, this is not going to change.

And that's what this work is about and because of the urgency of the issue I hope to reach as many as possible. In case you yourself are feeling depressed and at times possibly even suicidal – who does not get into that frame of mind sometimes? – you might like to take a printout and retreat with it to a quiet place, so you can read it in peace. If you are one of the fortunate ones who are not afflicted by this condition, be thankful and count your blessings. In case there is someone around you who is, maybe you could show your love and concern for them by presenting them with a copy of their own. Who knows? You might be able to get through to them on some level. The way I see it, the least you and I can do together is try.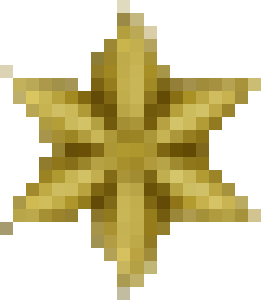 The above is a chapter from 'The Spiritual Aspects Of Depression And Suicide'
.If it has whetted your appetite to read more, please follow the link below:

'The Spiritual Aspects Of Depression And Suicide'