Words & Prayers - Introduction
Stargazer's Treasure Chest Of Inspirational Writings From Around Our World
In Poetry And Prose
For Peace And Comfort, Encouragement And Healing

Of Ourselves, Each Other And Our Planet And All Its Inhabitants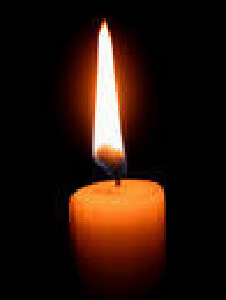 'There is not enough darkness in our whole world to put out the light of one candle.' Robert Alden
This part of Rays of Wisdom came into being so we can help each other light ever more candles in our world. By now, it consists of a vast collection of poetry and prose, of which every single item to this day holds a special meaning for me. Apart from comforting and healing, many have assisted me with my own growth of understanding of humankind's true nature and the purpose and meaning of our earthly existence. These things I am sharing with you here in the hope that they may do the same for you. Most of the items have been edited by me to the best of my ability and from the highest point of my consciousness. As new ones are added from time to time, please do not forget to drop in once in a while.
For your reading comfort choices have been prepared and the different aspects of life have been allocated their own section. If you hover your cursor over one of the main headings, you can choose the parts you would like to read from the dropdown menu. The individual files the different parts contain can be accessed from the lists that appear on the left hand side of your screen after choosing a part. For those who prefer to read the jottings like a book, the way you could on the old site, please click on the relevant 'All In One' files below.
Note: If you have versions of the Internet Explorer lower than 9, you may be unable to access the dropdown menus. Switching to Google Chrome or one of the other search engines, for example Mozilla Firefox, overcomes this problem.
'Peace Be With You'
'Wisdom Grown On The Tree Of Life'
'Wisdom For Creating The Relationships Of Our Dreams'
'Hope & Encouragement'
'Words Of Wisdom For Friendship Healing'
'Words And Prayers For The Seasons Of The Year'
'A Celebration Of Kahlil Gibran'
'Comfort for the Bereaved'
'Mourning For Beloved Animal Friends'