Comments & Feedback
Any feedback you are willing to give will always be most welcome. I am delighted to hear from any of my visitors. Rest assured that your details will be treated as strictly private and confidential between you and me. They will never be passed on to anyone.
To get in touch, click here for the Contact Page.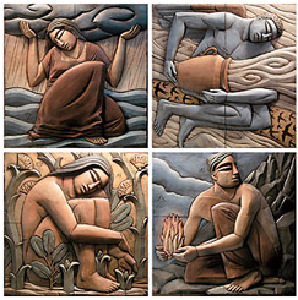 The Impossible Dream
To dream the impossible dream,
To fight the unbeatable foe,
To bear with unbearable sorrow,
To run where the brave dare not go.
To right the unrightable wrong,
To love pure and chaste from afar,
To try when your arms are too weary –
To reach the unreachable Star.
This is my quest:
To follow that star,
No matter how hopeless, no matter how far,
To fight for the right, without question or pause,
To be willing to march into hell, for a heavenly cause.
And I know, if I'll only be true to this glorious quest,
That my heart will be peaceful and calm,
When I'm laid to my rest.
And the world will be better for this,
That one man [soul],
Scorned and covered with scars,
Still strove, with his last ounce of courage –
To reach the unreachable star.
From 'The Man of La Mancha' – Don Quixote
Joe Darion and Mitch Leigh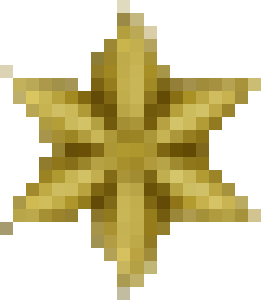 General Feedback
'If your messages were being reviewed in the five star system, there simply wouldn't be enough gold stars for you. You have been sent to help guide us and that you are surely doing. You are love in action.' J.C.
'Thank you, Aquarius. I am glad you did not retire when you first mentioned it. Your inspirational messages are received with much gratitude. I save most of them so that I can reach back when I need positive affirmations and spiritual courage. Love.' A.B.
'As you say: 'It is in the nature of spiritual awakening that, until we have reached full consciousness, much of the time we are working blindfold and stumbling around in the dark,' your website, emails and all your writings are certainly shedding some light for those of us stumbling around in the dark to help finding our way that much easier, and for that I am truly grateful. Thank you for everything. With love and appreciation.' J.L.
'Words are beyond what I wish to convey to thee. I am thankful and grateful for being guided to thee. What you have on your website is absolutely priceless. I just don't know how to express how I feel when I read these things!! My God!! My Love to you.' K.H.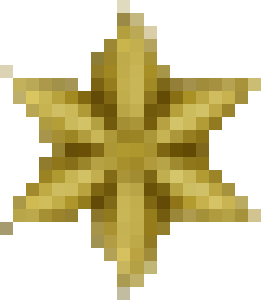 Responses To My E-Mail Postings
This service is no longer available. Sorry!
'Your mailings are impressing me so much that I can only say: You are known by your light and your light is your love for all and everything. Your truth is the truth that dwells in your heart and reach us through your words. They provide us with the spiritual wings we need to rise above the trivia of daily life and the peace they bring is infectious and calming. Your kindness and the consistency of your wisdom and truth are leading us rediscovering our true nature of love.' J.C.
'Sparing you the details, I just want you to know that particularly lately, your writings that reach me with your e-mail postings are spot-on and do bring a great measure of comfort and renewed belief in their message. It just seems that whenever trials come my way, you are there channelling Universal truth. Love always.' L.H.
'You are a constant in my life. You speak to me and touch my heart and soul. God bless and keep you. Happy Christ-mass.' R.C.
'A great big thank you for the lovely Christmas emails and for the many awareness and love growing love ones you have been sending throughout 2016. God bless you for your kindnesses towards your followers, for the underlying passion, caring and professionalism that has been shining through your work over the years.

Whenever I receive too many emails to cope with, I make time to read yours deeply, so I can take their messages on board. You are a treasure to so many and especially to those who like me spread your words to the people on their mailing list, so that they in turn can forward your emails to their friends. The ripple effect caused by this knows no bounds and is sure to reach the hearts and souls they are meant for.

With all the love that is in your heart you too are sure to have earthly tests and challenges to meet, as well as your schedule of daily tasks. I admire your ability to cope with all of them, undoubtedly this is powered by the ever growing love in your heart. You have helped me through difficult times and are continuing to do so and I am just one of your many followers.

Some of what I am writing here is mine, yet all of it is from the Angels that look over you as their way of sending you the love you so richly deserve. I feel blessed just to act as their scribe. They want you to know that you are needed to help the love and awareness within so many to grow.

Like you, I love music and am entranced by 'O Holy Night'. I thought how much I would like to know the words. Within a very short time your email with your version of this much loved Christmas carol landed in my inbox. My heartfelt thanks for it. May 2017 bring you the joy you deserve and the peace that goes beyond understanding. God bless.' J.C.

'I wish you a peaceful and happy Christmas filled with Gods eternal light. Thank you for all the wonderful emails of pure wisdom and light I have been receiving throughout the year. Each and everyone has touched my innermost heart and has been giving me strength in testing times. I also wish you a beautiful New Year. May God continue to guide, heal and protect you always. Take care.' P.F.

'Thank you so much for my e-card and also for the wonderful emails you have been sending me throughout the year, especially the most recent ones. I read and re-read them and every time I do so the truth of what you are saying touches my innermost being. What a gift you have been given and thank you for sharing it with me. Wishing you every blessing this Christmas time and for the coming year. Much love.' J.H.
'Just to let you know that I am finding your emails so helpful and increasingly meaningful and I look forward each day to reading your latest offering. Often it is as if you know just what it is that I need, but I am sure that it is just the Universe's way of feeding me and helping me to grow. I often wonder why it took so long for this awakening to happen in me but I try not to question too much and just accept and marvel at it.' J.H.
'Wishing you eternal blessings of light this Christmas time 2015, may the Divine essence of the Christ light continue to be ever present in your beautiful work. I want to thank you from my heart for the work you do, the road we walk is very difficult and tiresome and when we are tired we lose focus, I know that I am so blessed that when I fall or feel tired that I receive beautiful profound wisdom from you. It always seems to be the right message at the right time, reading the teachings and wisdom enables me to draw inner strength and go back into the light with humility and grace. I am certain that life would be a lot harder without this universal love and wisdom that you share. Take care.' P.F.
'I truly love the 'Universal Christ Speaks To Us And Our World Now'. Your website is a precious gift for all of us. God Bless You. Light and Love.' J.G
'Something profound has changed within me, as every time I start to read some of your writings I get this feeling deep inside, my inner self I suppose, that fills me with a certainty that what I am reading is a spiritual truth. I have never had this before and I find it really quite a wonderful and reassuring feeling. I wonder why the Universe thought it appropriate to let me in on its secrets at this time in my life.' J.H.
'Just a quick note to say how much I wholeheartedly appreciate your e-mails. I find them informative, educational, thought provoking and fun. I especially enjoy the spiritual advice. Thank you very much.' B.R.
Response to 'Gnosticism': 'Your writings never fail to provide me with spiritual sustenance. I have always known reading your teachings that they are written by a very wise ancient Gnostic soul, as your words transcend all religious boundaries and dogma. I too have always known where my knowledge and learning has been gathered and where it has been earned. It is a truly wonderful realisation of pure spiritual beauty. Once again I thank you a million times and ask God to always guide, heal and protect you. Take Care. Love and blessings always.' P.F.
Response to 'The Purpose Of My Life's Work – Reaping The Bountiful Harvest': 'Just to say many, many thanks for your writings and emails. You help more than you can ever know. The ripple effect of your emails is significant. Your experience and intuition and unconditional sharing singles you out as that loving caring helping teaching old soul that I am blessed to have sharing and helping my journey through this lifetime. As I am helping others, your help and mentoring is like that of an Angel incarnating in this lifetime to help all of us. You are indeed both sowing and reaping a bountiful harvest. It's a privilege to know you and be helped by you. God bless you.' J.C.

'You have no idea how much of a blessing it is to read your words and thoughts, which always have a way of conveying what one needs at any given time. I am sure that I am not the only one who has benefited from your knowledge. You are truly blessed, my friend! And I in turn am extremely blessed to have found you in my lifetime. Love and Peace to you.' G.C.
'My husband died last summer and I am managing okay, or so I thought. You have no idea how much your e-mail 'To The Ones I Love And Who Love Me' touched, helped and informed me. I would not know how to start to thank you enough, because by sending it out you have allowed me to realise that grief is to do with how I feel, and not the person gone:

'So, grieve a while, if grieve you must.
But not for me, only for yourself and
For the hole my passing has left in your life.'

Therefore I am free to feel sad without feeling selfish. Sounds stupid put like that, but you have lifted a huge weight and allowed feelings to well up, which should be simple and obvious, but have not been. Thank you. With love.' AM

'Thank you for 'Separating The Sheep From The Goats'. It was exactly what I needed to hear at this time. Your work is incomparable. You do so much good, long may it continue. Love as always.' G.L.

'Just a quick note of thanks for your sustaining, supportive and wise e-mails. I needed to read 'The Serenity Prayer' that came today! Much love and light from Phoenix, Arizona, US.' L.G.
'Just a note to let you know that I had the deepest experience of thankfulness for life when I received your email with 'The Magic Bank Account'. Gratitude are my shoes today. Love to you and your mission. With love and a tight hug.' M.X., Chile – in Buenos Aires for the weekend.

'While I cherish your article on 'The Wolf As Animal Totem' in particular, all your e-mails always are insightful and worthy of absorbing more fully into one's life. Thank you so very much for your wisdom, love, beauty and the thoughtfulness of your messages to me and many others, of that I am sure.' E.E.
'Thank you for 'The Mystic And Finder'. Such beautiful words to describe a great and deep truth that underlies all we do or have done to us. Their simplicity helps us all to more fully understand the reality of the highs and lows of our lives and in that awareness know that we are so deeply loved and helped. The truths you speak should be of great comfort to us all that even when we feel the pressures in our lives that we are always safe and there is no need to fear anyone or anything or any event. As you rightly say, life was always just about love and growing that love through the lessons to be learnt and our endeavours to others and to our self for the highest good of all.' J.H.C.
'Your writings are always so uplifting and the Big Picture is beautifully described. Too often I think of it as my life, my path and you bring us all together, our race. Our mission, our goodness. I'm really glad I read this, that you give us this. I might be breaking down sometimes without your uplifting. So important to see beyond what hurts to another time, another person, another world. I'm listening because I really need this, thank you.' P.W.F.
'I truly believe that you will be asked to join the Angels. With 'Reflections On Growing Older' once again your words have brought me back to what I also know. I go into these slumps out of boredom and having to deal with my physical problems. Always going back to my days of hiking, and just plain living. You always bring me back to my path. I just love what you did with this one. You always ace it! God bless you.' G.C.
'Thank for sharing this beautiful insight. Thank you for your blessed soul. I am sending you back the love and light that you transmit across the continents.' E.K.
'Thank you for channelling this absolute truth and sharing it with me and countless others. I want you to know that as I read through 'The Purpose Of Individuality', I cried, for not even I have been able to string together all these realisations as you have done. I always knew that some things were true, and along the way I have discovered exactly what you are saying in this chapter of your jottings. Thank you from the bottom of my human heart.' L.L.

'Loved the article 'Do Suicides Go To Hell?'. Thank you for your enlightened brillance.' J.F
'I have just read your wonderful e-mail 'The Road To Enlightenment And God'. It is incredible and so on the note again for me. How do you know? It was just what the doctor ordered. To read from you the words of Divine wisdom is a gift beyond measure for my soul. I truly thank you for your love and friendship.' S.M.
'I am sending you a poem you have probably already read at some time in your life, but I just wanted to share it with you. If it wasn't for your writings, I would not have been able to totally grasp this. I get it and am so thankful to you. I have been taking classes for years, but nothing was ever able to help me with my demons from childhood. It affected my entire life. I finally am getting it, as well as some peace, and I owe it to you and your writings.
'I prayed for guidance and you came into my life. Truly a gift from God. I don't mean to go on so profusely about this, but you will never know how you continue to help me. I just wish that there was something I could do for you, in turn. So, all I can give is my Love and thank God every night for him bringing you into my life. Truly one of God's Angels of the Earth. Take care my friend. With Peace, Love and Light to you.' GC
'Thank you for all your words of wisdom and the light you shine on and on. With love.' S.M.
'All your messages are a blessing to me and so many Chilean friends with whom I share them. Your are very loving and caring and doing such good to bring us all together. A lightworker doing their thing! Tons of blessings to you and yours. A big hug and warmth from our thirty degrees of today.' M.X. Christmas 2013
'You are a beautiful fount of information, and when I drink from that well, I am soothed and healed. I have long believed in the interconnectedness of life. I love the metaphor of Indra's net and 'the axis mundi' and try to design my life and purpose along that principle. Thank you, thank you for your insights, so abundantly shared.' L.H.
'I saved 'The Religion Of The New Age' to read when I had time to fully digest and embrace the words. I have just done this and want to let you know how beautiful and pure I find the Light within them. They have really moved me with their Truth. Thank you so much for taking the time to share. With love and appreciation.' K.D.

'Dear beautiful Spirit Aquarius. May this find you in the greatest of spirit and best of health. I wish to express my deep gratitude for your generosity for sharing your source of wellness information so that we all may bask in the healing Light of the Divine. May you forever be blessed, for you are a cherished treasure to me and all. Much joy to you and may you have a blessed day. Much love.' A.F.

'Thank you so very much. I just loved your mail. It came at the perfect time for me and my spirits have been lifted. I am sending you much love and peace.' P.O.F.

'I do love your posts and this one was just in time, as so often is the case with your mailings. So many times, just the right thing at the right time. You were so generous to me at such a low point in my life and something I truly try to pay forward. So there you are, a ray of sunshine and an inspiration!' P.L.
'I cannot believe this. I have just had two most dreadful days and there you were again, just waiting for me with such love. You have no idea how you cheered my heart.' S.M.

'I love your posts! Thank you for brightening my days. You are a ray of sunshine!' P.W.
'Thank you so much for 'The Winter Of Our Life'. It came at just the right time in my life. I enjoy all of your mails. Thank you again!' D.C.C.

'What a beautiful e-mail, Aquarius. Thank you for sharing 'The Winter Of Our Life' with me! It makes me happy to have wisdom such as this put in my mail box. I hope you are well and happy. Thank you.' L.S.
'I am always amazed that whenever I am lost, in doubt or in need of a virtual hug, you are there. I feel so blessed that I have you here in the world with your wondrous wisdom. Keep on shining out, we need your words and your unconditional love. Bless you always.' S.M.
'Long may you continue to feed us with your beautiful philosophy and wisdom. When I receive your e-mails there is always an apt and present meaning to the beauty of the message. My love always.' P.F.
'Thank you so much, Aquarius, for your message. I needed it and am so grateful for coming to know you and your beautiful messages of love and hope. God bless you and the incredible work you do for humankind!! May every word, every letter you write and every step you take in life be blessed a millionfold. You are a gift to me and I love you very much.' I.G.
'Thank you for your beautiful words. It's always a joy and an upliftment for my soul to read and meditate on them. Love and Light.' J.F.
'Dear Beautiful Spirit, Aquarius. Grateful for your uplifting emails that as reminders encourages one to journey on joyously, with deep love, trust and tender steps. Much love to you, and yours. May you for ever be blessed, as you are a cherished treasure to me and all. Much joy.' A.F.
'I so love your e-mails; don't let anything stop you from sending them. They have brought such love and light to my life. Blessings.' J.G.
One of my friends on the mailing list sent the following: 'I received your 'Healing Prayer for Children and Parents' that is now in the Words & Prayers for Healing & Comfort section. I cannot thank you enough for sharing this wonderful, beautiful and fulfilling prayer and blessing with me. I had fallen out with my two daughters, so I sent it to them with the result that it helped us to heal the rift between us. And for that I am truly eternally grateful, my wonderful caring Aquarius.' C.C.
'I cannot tell you how much I appreciate your regular mailings. I enjoy them so much; they are especially pertinent to me, as you know. Please don't ever stop! Love Peace and Light.' W.T.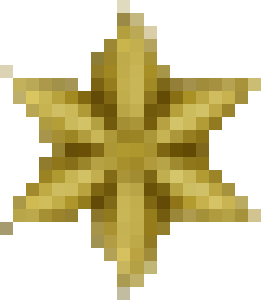 General Feedback
Response to 'Searching For Inner Peace': 'Thank you for sharing your words of wisdom, they have brought great comfort to me and made my world a brighter, and a more beautiful place... may your spirit dwell in peace and love.. your friend Julia.'
'Dear Stargazer. I want to say a very big thank you for your amazing website and insight into astrology. At this present roller coaster time we are experiencing, with the energies of the planets, any help with maintaining some sanity is most welcome and your website has provided very helpful, insightful information. Peace and gratitude for all your hard work!' T.S.
'Thank you, Aquarius, I have read your interpretation of my Sun sign. Honestly, it is all so close to the truth I find it utterly mind blowing. I've been a great believer in this kind of thing since I happened by chance to read that Libras and Aquarians are apparently the best match for each other. Well the two best friends I've ever had in the world are Libras, and then also reading other descriptions of Aquarians, like yours for me here, well they are so close to the truth that I cannot deny there must be something in it. And this is from a total card carrying cynic who would at one time have dismissed it arrogantly as nonsense. So anyway, thank you again. I've bookmarked your website also and have been reading it – really amazing, beautiful content.' D.B.
'Thank you, dear Aquarius. I have spent hours today reading your jottings. Bliss. Wonderful. So inspiring. Bless you.' S.M.

'First of all, thank you for all the knowledge you have provided us with. Its the most accurate and in depth reading related to not just sun signs but life itself. It is amazing! It cured my confusions. You have given me all the answers that my soul was searching for. Every atom of my Sun sign is elaborated beautifully here. Thank you. Thanks!' A.G.
'Wow! I am in awe of this site. I spent the last forty years scoffing at the existence of God, but an Edgar Cacey book changed my mind this past year. It made me realize I am a spiritualist and I now understand what the word God really means to me. I have believed in reincarnation my whole life, but the church I was introduced to thought of this concept as blasphemy, so I came to believe that the whole god thing was but a myth. In Edgar Cacey I finally found someone who meshed the concept of God with how I feel. I am thankful for Rays of Wisdom. It has brought me much comfort. Finally I am seeing what I believe put into intelligent and understandable words. Thank you from the bottom of my heart.' V.T.
'I just want to thank you for your Rays Of Wisdom. This wonderful info has helped me along my path to understand myself and others. I always find great release after reading some of your files. So keep up the good work.' A. McB.
'Dear Stargazer, this is my second comment on your website. I encountered your old site years ago. I am on your mailing list and have received your emails throughout. Whenever my heart has been troubled, your words have been a healing comfort to me. I'm just checking your new site again, I'm excited to read your new articles. May you always have strength and light in your life. Thank you for being you.' P.G.
'Wishing you all of the goodness and light that you truly do deserve during the holidays and every day! I truly appreciate you and am so grateful for your friendship. Sending hugs, friendship and warm holiday wishes, Aquarius.' T D&S
'I simply want to say thank you, for putting it all together so well. So many astrologers miss the point, forgetting altogether who (God) put us here in the first place. I agree, if we are willing to listen we will know when He is talking to us. You are indeed very nurturing. May God always keep you in his care. Again, thank you.' L.S.
'Keep on Keeping with all your truly wonderful writing, you touch my heart dear Aquarius and I am blessed to call you my friend.' R.C.
'I just wanted to take a second to thank you for what you are and what you do. When I take the time to read some of your writings, I am always rewarded. They make me think about who you are and what you do. The gift to all life you are giving. May you be blessed by our loving Creator God. May his angels caress you and care for you. I hope you feel good today and that all is well in your world. Thank you and God bless you.' R.O.
'I spent some time with your website. Truly lovely. Even learned a few things. I am a Sun Scorpio and just wanted to say that your site answered a few questions that other astrologers have never been able to, other than to say: 'You poor dear!' S.S.F.'
'May I just say: 'WOW!!!' As I read each line of your latest posting, I felt the words were just for me. Very loving, forgiving and nurturing. In my view, you have achieved such heights while living in a human body, and it comes across in a very optimistic manner through your writings. You are a pure channel and I am so grateful to have found them and you.' L.L.
'Bless you, Aquarius, for never giving up, the messages in your writings do penetrate, even this thick mind. You are the living embodiment of your messages content, you help more people than you know. With love – G.L.'
'I just wanted to thank you for one of your profound lessons! With the help of your jottings I've slowly begun to understand so many things from the Bible that I never did before and realise their true meaning! For so long I've dragged my feet not really knowing how to deal with things or which way to go. The same thing goes over and over in my head as to the answer, but it terrifies me. In the end I know it is the only way. To leap into the hands of God! Thank you for using your beautiful gifts to help all of us! God bless you! Sincerely.' I.G.

'I read your 'Chatting with the Universal Christ'. How beautiful. In reading your words I find that either you have a very vivid imagination or you really spoke to God. Now, vividness of imagination is one thing, but saying something so profound that it can be perceived as being original thought is another. I am deeply touched, your love for God has put God directly in front of you. He holds your hand and He guides you personally. Say these words to as many people as you can, for if you touch one soul you are doing immense work on this planet, for souls are closed so much of the time. Dream your dreams... I think God talks to us more often than we want to admit. How very blessed you are.' N.U.
'Oh what beauty, joy and truth your writings bring. They are Rays of light Golden Wisdom that illuminates my heart. Long may they continue. Love and Light.' P.F.
'Thank you for your mailing. It has been really profound and touched a deep chord in me. It helped me achieve realisations about one of my relationships – not a romantic one – that's been at breaking point for a while now. I always enjoy your mailouts but this one and also a few previous ones have really been miraculous in their timing!

'Love and all blessings. You are in harmony with the Universe and because of this another person is grateful, happier, and more at peace with herself and that permanently, because of your e-mail today.' C.F.H.
'I am finding your work really helpful I can't believe how accurate it all is. It is truly amazing and I would just like to thank you for all your good work. I have been on other sites for astrology and I must admit yours has to be one of the best. And what makes it more amazing is that you do not charge for your work. You are truly a wonderful person. Love Light and Simplicity.' A.I.S.
'Your website has been a 'go-to' site for me whenever I have needed to find words of inspiration. When I recently lost a young friend to cancer, you had just sent out an email of new writings in your 'Comfort for the Bereaved' section. I found there the perfect poem to express my feelings to her mother and to her soulmate.
'I love to think of you living in your beautiful part of the world, holding such love and light, giving the world so much of yourself. A link from my website to lead others to your lovely site is my small way of saying thank you.' P.L.
'I have to say I'm blown away; flabbergasted, really. You are an artist of the soul word. Beautiful, truthful, kind, gentle, holy – those are the words I'd use to describe your random jottings. My studies over the years have included the Tarot, Anthroposophy, Hermeticism and other paths, and the one comparison I would make to your work would be the writings of Kahlil Gibran. Gibran's 'The Prophet' was the first spiritual book I came across as a teenager and I still hold it in the highest regard.
'My own life journey has come full circle in a way, and my spiritual strivings these days tend toward the divine simplicity that Gibran's visionary reflections speak to. So thank you for carrying me away to a similar and equally peaceful, achingly-beautiful place of soul…
'I thoroughly relate to your description of 'the Cosmic Christ, the only born Son of the Great Mother and Father.' In three-plus decades of studying esoteric Christianity, the inter-relationship of that triad has never dawned on me with such clarity. Not to say I necessarily see it like that! But it's a very powerful image and a wonderfully-worded description on your part. Thanks again Aquarius, and take care.' B.S.F.
'I want to thank you for the gift of your website. I was visiting a bereavement forum when you posted your thoughts on 'Death' and 'Reflections on Faith'. After reading those I decided to visit your website for more. I had lost my husband in April of this year and was searching for some sort of comfort and peace. I found it in your website. I have read everything there and it has helped me so much. I was brought up Catholic but so much of what I was taught never seemed to make sense or seemed right.
'I feel that God and the Angels led me to you and your website to help me to find what I so needed in this point in my life. May God bless you and the work that you do.' E.F.
'Once again sweetest friend, you have touched me with the warm truth of your words, as when reading them, I remember who I am and why I am here. I begin to smile knowingly from the inside out, rather a re-recognition or reconnection of and to myself from the deepest cellular levels of my Christ self. I recognise that Self in you for your contributions to mankind. You are a blessing to all who are in your presence. With love and never ending light from your Sagittarius sister.' L.D.
'I have been reading from your website and I am in awe of how much bubbles out of you, and how you can take an idea and expand it into a little article – AND THEN – organise it, move it around, change it. I felt like I was jumping into a river of wisdom – that is ever changing. I get ideas like that, but mine get stuck in the idea stage on a piece of paper that ends up in a box and pulled out every once in a while to ponder on for a moment or two; then back in the box of 'good potential articles'. How do you do it? And thank you for doing it. I see you as a true channeler.' W.W.M.
I enjoyed 'Varying Perspectives of Life – Why?' I too believe it is good to know the astrological signs of others, I have found it has helped me to know how another 'ticks' so to speak, thus appreciating them for who they are, and their individualism. I agree it helps us not to judge others but to accept and appreciate them and their own unique God given aspects. Many thanks for your gifts. Much love.' J. P.
'I wish to thank you for 'The power of Thought'. I really needed to read that at this time, and have copied out several pages of the script… You and the Angels do such a good job; you are a true inspiration. Well done. Warm Hugs.' J.P.
'Your writings are very much appreciated. I admire your strength in writing most of all. There is a great peace to your words. And, I sense hidden strength in your lightness. Peace, love and light.' M.W.
'Thank you for all of your inspirations; you have been a mentor, friend, sage and true friend. I enjoy getting lost on your website; many personal revelations have come after digesting your writings. Love.' L.L.
'Thank you, Aquarius, for being so kind to share your thoughts and expressions with me and others. I have looked up some of your writings and found them helpful and impressive. They are inspiring and offer healing to the soul. I have been searching for healing and peace for many years and it's good to get a better understanding of this… Bless you for sharing your experiences and writings. Know that you are helping your fellow mankind. What greater gift can you give on your earthly journey?' R.B.F.
'Your site is very enlightening, or at least for me it is. It hit home on so many different levels. At the moment, I am reading the Sun in Scorpio and all I can say is WOW! Thank you so much; it speaks to me like no other astrology reading I have ever come across!' N.S.F.
'Be your own Astrologer' offers an interesting way of gaining insight into the main parts of a chart, and the signs they are in. I will have to try that on myself. Of all the years I have done charts, nobody every showed me that. I like it. It is like instead of giving me a fish you are teaching me how to fish. Very good. C.S.F.
It's not always easy to be on the spiritual path and it's certainly not easy to explain to those family and friends, who don't understand that all I can do is keep moving forward and stay in the 'now', but I am buttressed by friends and light workers like you. Please know that I see and love, as I am sure many others do as well, the mighty work you are doing. P.L.
Re: 'Astrology on the Healing Journey': 'I was reading the sections about childlessness, eating disorders, and depression. I cannot begin to tell you how helpful they were! I suffered from depression for many years. One day, about four years ago, I finally resigned from trying to fully control my own life and turned it over to God, particularly about being single. Once I said a prayer that I would let God take the reigns, I literally felt this spiritual weight being lifted off…
I could connect your teachings with what I had experienced and could see how I can apply it to two other struggles in my life: the need to get control of my over-eating and the desire to have a baby. I had to chuckle to myself when I read your comment on how heavier people tend to be well-rounded in life because that is something people always notice about me… But, I do believe I seriously suffered from hunger especially in my last life. There are times when I feel this quiet, inner-urging to eat because there may not be anymore food to get – even when I consciously know my fridge and pantry have enough food for days…
The section on being childless also hit home … your message on seeing the baby as a divine miracle and the opportunity to be co-creators with God--it just brought home some important reminders that things happen in God's timing, not mine, and that there is a reason why I don't have a child right now for spiritual reasons. That entry gave me much food for thought to mull over before my husband and I begin trying again …
Thank you again for your rays of wisdom. They are such a blessing! Peace.' S.W.
'Strange ... I lost my cat four hours ago and didn't know how to handle it. So I sit and stare at my computer in vain – and after a bit I found your mail. Bless; it was meant to come to me today. 'Thank you. Yesterday I was too heart-broken. Want to take time to thank you today. God Bless You.' D.T.
'I will be keeping this for always. Just reading it has made me understand what I have had to do… I have cried so many, many tears for my devoted animals. Even to this day I shed tears for them, which I presume shows that they are still alive within me. I currently have four cats and my dog Trixie, and the inevitable fills me with dread. But, if I take just a few moments to read this beautiful verse, it will soothe my aching heart. Thank you so much for bringing this to me and may you and yours forever be blessed in all that you do. With my love and bright blessings.' J.C.

Re: 'The Random Jottings of a Stargazer'
'Oh Dear Sweet One. Isn't it perfect, this Divine Universe, that brings us together, makes circumstances rise to the top that cause us to gasp at it's beauty and wonder? Every time I visit your site, I feel as though I am guided by my God self to do so. Every page I go to has a pertinent lesson for a trial or a challenge that I am experiencing. I leave refreshed with a new perspective, a new vision, and a reminder that I am God Love, as you are. Blessings of the Highest to you, and yours, friend. Eternally.' L.D.
'I have spent most of this day on your website, and I can say only this. I have never resonated with anyone's reflections as I have yours. I have been a spiritual seeker since I was child, and being so has influenced every decision I have ever made, including my education. I have felt so alone throughout my life since I have never met anyone with whom I may share my journey. I feel less so this evening, after spending the day perusing your site. Blessed be.' E.D.
'I just discovered your wonderful website, Rays of Wisdom, on a day when I was puzzling about 'soul.' Your writings strike me as very beautiful and very true … As a Scorpio Sun and Pisces Moon, your writings have great appeal for me. Thank you for sharing your accumulated wisdom and insights. Very well done and very well presented.' A.L.H.
'I have just started to read your web site and although it may take me a while to finish it due to work commitments, I look forward to sharing it with you. To share such personal thoughts is to share a piece of yourself. I will endeavour to treat my piece of you with the utmost respect and love. Yours with an open heart.' G.
'Thank you a treasure chest full of gems, which I shall be dipping into.' M.C.
'I shall be printing your wonderful texts from your 'Rays of Wisdom' website. What I have read so far has been most interesting and words of wisdom indeed. Thank you for sharing your gift.' N.P.
I just read your Sun in Taurus - it's very well presented. You're right on! Thanks for this. E.E.
'I have been reading from 'The Random Jottings of a Stargazer' and have found the Sun in Gemini the most informative and inspiring part, so far. Being an astrologer and a Sun Gemini, I am interested in my own sign, and am practical enough to look for information that might pertain to me. I am fascinated by your writings about astrology, and find them extremely well written, even though I am not one to normally subscribe to this kind of thing or find it valid.' J.C.
'Simply a note to say how much I appreciate your website with all its lovely contributions. All the best.' E.D.
'I've just spent a considerable part of the afternoon visiting your website; it's a great credit to you! I like the way it's laid out, and the variety of subjects - something to appeal to anyone, who is interested in spiritual/esoteric/astrological "stuff"!' P.W.
I have just visited raysofwisdom and read your fantastic post about the Sun/Moon in Cancer. I have been going through great trials lately and all you have said fits in… You have given me great wisdom and inner strength to go forward once again. P.F.
I enjoyed raysofwisdom.com a lot – especially the poems and writings section; I have added them to my Favourites list. Hide it Under a Bushel – NO! Let it shine, let it shine, let it shine! A.N.
'I just discovered your site; I am impressed and would like more.
Thanks and Namaste.' E.P.
'I am more than delighted to tell like minded souls about your fantastic website, Aquarius. You really are a star; your radiance shines through all your work. My great brother Jesus once said to me: 'Lift up your eyes and look at the cloud and the light within it and the stars surrounding it. The star that leads the way is your star.' I am sure this applies to you every bit as much as it does to me. God bless you in all you do. Love and Light.' P.F.
'I went to the website you mentioned – oh, I felt my soul got uplifted just reading some of the stuff that was printed there.' C.F.
'Thank you Aquarius for all your knowledge that you've shared with us. Since I learnt to think I had been having pain and problems in my life. Some of the pains now I know were my own creations that led to more pain.
'Today I'm alone, everybody's left me; I was lost, in darkness. I called Angels to help me see the light, to understand why I still exist with nothing in my life. Somehow, two days later I stumbled upon your website; and I now know why I need to live and forgive myself.
'Thank you so much Aquarius for the light. You've brought me a new meaning – the meaning that perhaps my soul needed to learn for many lifetime. Thank you; you're blessed. Love & happiness to you.' P.G.
'Checked out your site the other night and just wanted to tell you: 'It is totally cool!' Spent all night in it. I am totally addicted! I love it. Thank you for sharing it with us! Love and Light.' D.H.
This message arrived in response to 'Parents And Children In Need' in 'Other Writings': 'My God! My niece is currently living with me, a twenty year old Pisces, with a Scorpio Mom - this comes at such a perfect time. Alas, my Scorpio sister will NEVER listen. I am sending praise to God and the Angels in Heaven for receiving this message today. Thank you!!!!!!!!' S.F.
'Exquisite powerful loving site.' G.H.
A Message For Valentine's Day 2007
Dearest Aquarius,
On Valentine's Day and always,
I wish you abundant grace, love and warmth in your heart.
This knowing of being loved so dearly
By someone special in your life.
Making it a treasure to keep,
A blessed endeavour to live.
On this special day and always,
May you also remember the many hearts you have touched
With your being and your love.
May such love reflect back in your life,
At every hour, every moment, by day and by night.
May you always remember that you are loved.
I send my heartfelt blessings, warm wishes and love.
Happy Valentines Day!
Gentle Hugs – N.
'Thank you for all your sendings. For what it's worth from a fellow astrologer, excellent work! Keep going, Aquarius, you are an inspiration. Love and Peace.' B.W.
'Your site is extraordinary. I love the prayers and words of comfort part.' H.C.
'Blessings Aquarius, your site is very beautiful!' R.I.
'I would just like to blow the trumpet for Aquarius and the excellent work with the astrology. As a fellow astrologer, though I use a different system, I have found Aquarius' approach and learning on the vast subject Very enlightening and Very learned. So, on behalf of us all who visit the site and receive much knowledge and light, congratulations Aquarius! And please keep up the good work; we need you and your like. I for one love the site and Rays of Wisdom. Can't get enough. Love and Peace.' B.W.
'You are certainly a bright light and you illuminated a clear path for me today.' P.L.
'I wish to exclaim to you my heartfelt appreciation for your warm consideration of myself and the many others so fortunate to have become acquainted with you. Your messages of light and love ring true to my heart. I have followed your link to your site and reviewed your writings of wisdom. I am inspired by the messages they contain.' B.F.
'Thank you for this wonderful piece on numerology. Number eleven applies just perfectly to my husband, born on 11th October. Are you going to post more on other numbers? Do keep me informed; it's amazing.' D.T.
Please, note that at least at present, there are no plans for further articles on numerology. By showing you how much it can help towards a better understanding of one's pathway through life, I hope to encourage at least some of you to take up the study of this subject yourself. Aquarius
'I have spent several hours on your website 'Rays of Wisdom' and I like to commend you on your courage and willingness to share your knowing with others. I say knowing, for what you share is knowing, not merely something you believe. Your words touched me deeply and validated my own experiences and insights. A tear here and there fell silently in recognition, as I read your poem, 'I AM LOVE'. Your words resonate with that which I know. Like two bells side by side, the vibration of each makes a trembling in the other – and I felt that effect.
'I downloaded and printed out the entire Rays of Wisdom, The Random Jottings of a Stargazer, for each and every word rings true. What you share resonates and I wish to read it again and again. It was most interesting to me to learn about 'Chiron – The wounded Healer. For some time now I have taken a keen interest in astrology and have learned a little through a community group on MSN. However I am more drawn to esoteric astrology and there is not much info available in the groups on that, from what I have found so far. I do plan on spending a great deal of time on your web-site, because I have not read all you have shared. I am forwarding your site to my friends, because I feel it will be of great interest to them as well.
'Thank you, Aquarius. You are a gift, a blessing and an inspiration to me and all who find their way to your website. Your words are much like ripples in water cast by a stone; the vibrations reach the lives of many unseen and unknown. Hoka hey!' L.
'I did manage to read half 'The Random Jottings of a Stargazer' and look forward to reading the rest tomorrow. I was first surprised at the words and knowledge/wisdom I was reading, because it was exactly what was already in my head. It is very exciting and surprising to read that other people could have the exact same knowledge, but then I realised that this kind of knowledge is Universal, and is there for everybody to use. So, keep up the great work, and I will surely recommend your site to many others. 'I am looking forward to part two of the jottings already.' M.K.
'As this ever inspiring journey takes me down a new path in this incarnation, I will pause to thank you for sharing your insight into Astrology – your website is amazing. The loving, gentle and commonsense way in which you write, have drawn my attention to Astrology with a completely open mind and I am very grateful to have arrived at this feeling on this day. I have much to learn; I have much gratitude. Thank you, Aquarius.' L.L.
'I checked your website and your article on 'Sun in Virgo' and found it most interesting, enlightening, comprehensive and so true in so many ways! See, we have three children with Sun in Virgo and I did recognise so much of what you said about them. Although they are in the same sign – Aug. 30, Sept.1 and Sept.5 – they have quite different personalities and yet, each one is a beautiful soul in their own way. Tomorrow, we will celebrate their combined birthdays.
'Once on your website, I was drawn to so much of your writing that it was hard for me to stop. There is such wealth of insight and wisdom that I resonate to! You are a big beam of LIGHT in this world.' X.v.R.
'It's good to know that there is a spiritual answer for all the questions I have been trying to find the answers to since I turned 22 years old. I found 99% of them concentrated in your rays of wisdom – and that only in volume one. Wow!!!! When the student is ready… Love – M.D.'
'The way in which you share your understanding of where we are today – and that the modern Christian church has yet to embrace the concept is so true. Thank you for channelling these thoughts into written words. You are a blessing to all of us.
'Your works mean so much to me. I have told you all of this before, but each time you lovingly share more with us, I feel as if a response back with deep gratitude is the least one can do. Thank you again.' L.L.
'I took some time to visit your site last night. WOW! Is all of this from your own wisdom? It's incredible! I'm no astrologer but I have enough interest and understanding of the subject to realise the implications for spiritual growth here; I say it again: 'WOW!' I guess I have been reading the wrong material before. It was usually too vague or too cryptic to be of practical benefit, but you have really brought it all into focus in a most significant way.
'Awareness is the key!' Once we posses the awareness of where specifically we are in our development, and clearly identify what we have to work with, the only thing to hold us back is our own trepidation. Thank you so much for investing so much time and energy into your work; it really shows!' J.S.
'What a great place filled with so many words of wisdom. Thank you for sharing. Love.' L.P.
'Your words came to me today; what a blessing! I am at peace with myself and God. Thank you sincerely from the bottom of my heart. I am on a path to developing the attributes of my higher self and your writings have given me a gift that no words can express. I truly have tears in my eyes. Really!!! You have touched a part of my soul. Again, my sincerest and most heartfelt thanks.' S.F.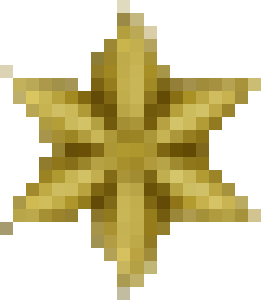 Comfort For The Bereaved
To a friend who works at a hospice P.W. wrote: 'You will find an abundance of excellent writings in the 'Comfort for the Bereaved' section of Aquarius' site. I am wondering if you could print off a selection and keep them in a binder at the hospice; perhaps they already have something like this. You would have to check first whether this is okay, but I think they would bring comfort to anyone who is going the experience of losing a loved one.'
'I am finding the section 'Comfort for the Bereaved' very enlightening and helpful. I am an undertaker and feel that it will help me to help others, and also myself. I intend to print off some of the poems and prayers and give them to those in distress. I do have to be careful though, as some folk would see that as an intrusion.' W.T.
Re: 'An Animal's Plea. Thanks so much, Aquarius. This really helped me smile and my husband Russ to shed some more tears he had been keeping in; now he can start to heal. We had to have our dog Monty put down eight weeks ago; he was seventeen years and old age got the better of him. My husband couldn't forgive himself for that and kept wondering if he did the right thing, so this is a Godsend. Thanks. C. F.
'I just want to thank you for all the wonderful work you do. I want to tell you that you are a truly amazing soul, as I read your words I breathe in so much positivity, joy, peace and reassurance. Thank you, Aquarius. Much love.' L.S.
'You don't know how much your e-mail [announcing 'Comfort for the Bereaved'] meant to me this morning. My Mom passed away nine days ago and I have been crying and grieving for her ever since. I miss her so much. I just read the poem in your e-mail and I am going to visit the site as well. I hope you have a great day knowing you have lifted up my spirits.
'Thank you, Aquarius; your website is so wonderful. I loved the poems. I am going to recite one at my church this Sunday in memory of my Mom. God Bless.' M.D.
'I am sure your work helps to heal the hearts of many. The clarity and conviction of your own writings and choice of poems are not only comforting, but also provide a bereaved heart with the foundations on which to build its strength.
'Having someone who offers understanding of bereavement is beneficial I believe. It could otherwise be only too easy for a soul to lose its way, even though only temporarily, through lack of understanding. Losing someone close to us can have a much deeper impact than we thought it could.
'Comfort for the Bereaved' offers a gentle, non-intrusive understanding and encouragement, for those seeking to heal, as do the other sections of 'Rays of Wisdom' on the varying matters of life they deal with. Keep the good work going!' N.P.
'You don't know how apt that is at the moment.' Thank you. J
'Thank you, I feel as though my Nan sent it just for me to see alone.' Much Love.' B.
'Thank you so much for that. I needed it. R.I.P Mom 2/18/43 - 3/31/08.' R.
'I had a look at your website and it brought a tear to my eye. For my grandmother's grave I chose the words: 'Do not stand at my grave and cry, I am not there, I did not die,' and I found the rest of the poem on your lovely site. Thank you. Ch.S.F.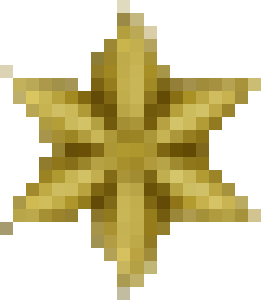 The Prize For Spiritual Togetherness
Confucius (Kung-Fu-Tse) 551-479 B.C. wrote: 'Life guides the serious person along many winding paths. Often something gets in the way and then life runs smoothly again. Sometimes a well versed mind can pour itself into words freely, at other times the heavy load of knowledge has to reveal itself in silence. But where people are at one in their innermost hearts, together they can break the strength of iron and of ore. And where people understand each other from that place within, their words are as sweet and as strong as the scent of orchids.'
That is the kind of togetherness I am seeking with you, my dear friends. Together let us dream the impossible dream, knowing that under the protection and guidance of the Star of our Highest Self and the Angels, the dream of peace and goodwill for all on Earth, and throughout the whole of Creation, is no longer an impossible one. Together let us firmly hold onto the knowledge that it is a dream that can and will eventually come true. That way, each can do their share of bringing it down into the reality of Earth, as indeed is required from us. Read more about this theme in the Astro Files in 'The Sun in Scorpio'.
With the help of Rays of Wisdom I am increasingly finding, to my greatest delight, this beautiful spiritual togetherness with a great many kindred souls. Apart from the feedback some of you are so kindly giving me, during some of my healing journeys, meditations and prayers, once in a while my heart opens up. There then comes an intuitive glimpse of a soul connection with someone, who is at that moment reading some of my writings. It is impossible to describe what a wonderful feeling that is! Thank you for being you and for connecting with me in this way. To me, reading someone's writing – of whatever nature – is inevitably a highly intimate and personal experience; so is sharing my writings with you. You are in me and I am in you, and together we rest in the heartmind of God. We are safe and all is well because all life rests securely in the loving hands of God and the Angels. And so it shall be for evermore
Thank you all, my dear friends, and God bless you, each one.
Your responses are spurring me on to ever greater efforts!
With Love and Light,
Aquarius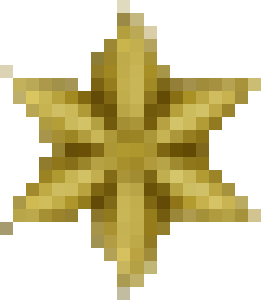 Like the flow of the river of life itself, humankind's store of spiritual knowledge and wisdom is never at a standstill, static or stagnant. The same applies to Rays of Wisdom, which is evolving and growing as fresh insights are entering my understanding of the spiritual background of life. Whole new jotting parts as well as updates of existing material are constantly arriving. To learn about them, all you have to do is click the image below:

If you would like to be notified by e-mail,
please get in touch via the Contact Page.