Depression And Suicide - Introduction
The Spiritual Aspects Of Depression And Suicide - The Random Jottings Of A Stargazer
Overcoming Their Tendencies Through Understanding
Section V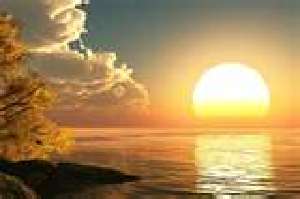 There's light at the end of the tunnel.
There's calm at the end of the storm.
There's rest at the end of life's journey,
And a hearth that is welcome and warm.
There's a Star on the top of the mountain,
You can touch when the last crag is scaled.
There's a certain reward for the faithful,
At the point where they think they have failed.
There's spring at the end of each winter
And behind the black cloud, there is blue.
There's a song at the heart of all sorrow
And happiness waiting for you.
Patience Strong
For your reading comfort choices have been prepared. If you hover your cursor over one of the main headings, you can choose the parts you would like to read from the dropdown menu. The individual files the different parts contain can be accessed from the lists that appear on the left hand side of your screen after choosing a part. For those who prefer to read the jottings like a book, the way you could on the old site, please click on 'All In One' word below.
Note: If you have versions of the Internet Explorer lower than 9, you may be unable to access the dropdown menus. Switching to Google Chrome or one of the other search engines, for example Mozilla Firefox, overcomes this problem.
'Depression And Suicide – All In One'