My Justice Is Perfect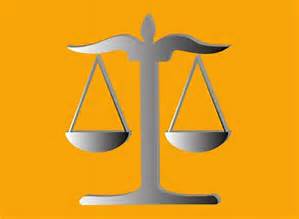 Many of you are aware by now that spiritually knowledge is light and not knowing is darkness, literally being in the dark. It is part of My great plan of life that the deeper one of you, My beloved children of the Earth, descends into life in physicality, the more you forget about your true nature. It is then as if you were living inside a black box that can no longer be penetrated by the tiniest rays of understanding My wisdom and truth. To counteract this, the Angels have been sending you spiritual teachers from time to time to bring your world a bit more of the light of My eternal wisdom. The light of their messages is designed to enable ever more of you to release yourself and those around you from the gloom of your self-made earthly prison of ignorance.

Independent of how long this process may take for individual souls, in the end the Angels are guiding each one of you safely home into the light of consciously knowing your true nature, that from Me you have come and that to Me you will be returning in the fullness of time. When you have found a better understanding of the processes of life, you begin to think of the Karmic law with gratitude. And when you are true to your real nature and love all life the way I love you, your only motive and desire will be serving life by giving of yourself and of your best. You and I know that you have come home as soon as you freely and willingly share your special gifts with everything that requires them in your world, the same as mine are available to all.

I am the Creator of all worlds and beings. In your role as My co-creator everything that is in your life now was brought into being by you. Unaware of the fact that you are responsible for yourselves and also your world, all together you have caused the present state of your world. All together you have created it and all together you have to put things right and make good where you once transgressed against My laws. Being ignorant of them never protected anyone against their effects. But having become aware of them, you will have no difficulties recognising that each one of you has to do their share of making the inner and outer changes that are necessary to transform the Earth into an ever more peaceful and beautiful place where all live together in perfect harmony. Do not be daunted by the size of this task, but rest safely in the knowledge that the Angels and I are here, waiting for your call to hold everyone's hand and show them how to go about their part of the work in hand.

The law of cause and effect has always ensured that there is perfect justice in your world, the same as in all others. This law is so just and perfect that it can be hard for earthly minds to grasp that whatever you experience in any given moment can only be there because it was created by your own thoughts, words and actions during an earlier development stage, either in this lifetime or previous ones. The law sees to it that whatever you create in any given moment does return to you, sometime – today, tomorrow, next week, month, year or many years ahead.

You are its creator and come back to you it must, either later during this lifetime or maybe ten, twenty, maybe a hundred lifetimes ahead. When you are ready to cope with the effects of the hurting and wounding thoughts, words and actions you thoughtlessly send out into your world in the early stages of your earthly education, every one of them will come back to you like a long forgotten boomerang you once hurled into the sky with all your might. That is the law and My justice is so unerring that no soul can escape it. Saturn is the planet of Karma where the group of Angels known as the Lords of Karma live and work. In charge of supervising the law, they are keeping a set of books called the Akashic Records, in which everything you do is recorded, be it of a good, bad or indifferent nature.

These Angel guardians of the law are stern and undeviating and because on the inner level all life is one, nothing gets past their vigilance. They take care that every good deed gets its just reward and that every bad one is sooner or later made good and redeemed by its perpetrator. No matter how long this may take, the Angels are making sure that every spiritual debt is paid eventually. Saturn as the planet of Karma is a symbol of their energies and the influence they are having on all earthly life. Contrary to popular beliefs on the Earth plane, the law of cause and effect was not designed as punishment for humankind. When you have become aware that the law of life is love, you realise that the Karmic law is rooted in the even greater law of love.

True love only wants the best and highest for the beloved and My laws create plenty of opportunities so each one of you can find it, that's why chastisement of any kind has never has been part of My equation. Concepts like anger and hatred, aggression and violence, greed and avarice, punishment and revenge have no place in My love. They are part of your small self's characteristics and belong to the experiences of earthly life. But when you begin to bring forth the best that is in you and your higher Christ nature takes over, all earthly things are gradually left behind by you. The lion resting with the lamb is a symbolism for this stage. The imagery depicts the need for the taming of your lower earthly nature by your higher nature, until they have learnt to comfortably live together inside you.

I am your Christ nature, the living God within you, and this is the only way the Christ in the end saves and redeems each one of you. It is My law that over the ages has provided all of you with sufficient opportunities for learning and growing, so that each through their own experiences slowly but surely evolves into an ever better and more beautiful being. An essential part of every soul's evolutionary pathway, while it is still ignorant of its true nature, is to be supplied with enough opportunities to make up for any kind of pain and suffering it inflicts on one of My creatures along the way.

The final destination of every human spirit and soul is to be consciously reunited with Me. Through your daily actions and encounters in the here and now you have the power to positively influence the flow of your destiny on the way back home into the oneness with Me. This, by the way, does not change your identity as an individual spirit in its own right. All you have to do to speed up your homewards bound journey is to seriously get to work on overcoming your weaknesses. They need to be transformed into strengths so that you can bring forth your Christ nature and through giving of your best fulfilling your own and humankind's highest potential.

The Angels decide whether you will require further lifetimes in a physical environment or whether you will be allowed to move on to exploring a higher level of life. Everything depends on how much your energies have been cleansed and purified of your lower desire nature's downwards drag. If your vibrations have become sufficiently etherealised by the time you reach the end of your present lifetime, you will be moving on.

To get you there, you need to know that I am your Highest or God Self and that your earthly progress depends on how much you follow the forwards and upwards pull of My spirit. The Sun in your birthchart is its symbol. The sign and house position of the Sun points to the two signs whose highest qualities you have come to develop some more. The Moon in your birthchart by sign and house position reveals about the downwards drag of the past and the earthly personality you developed in previous lifetimes. You brought it with you into this one in the hope of improving it.

Jesus of Nazareth is but one of the many symbols used by the Angels to describe the Christ part of every human being. With the help of the myths and legends of your world, step by step they have brought your race closer to this aspect of human nature. For a long time it had to be presented as a force outside of yourself and beyond the reach of ordinary people. But at last the time is right for revealing that figures like the Lords Krishna and Jesus, to name but two, represented the highest nature of every human being. Each one of you has this part and independent of whether you ever belonged to any of the belief systems of your world or not, whether you ever set foot in a church, temple, minaret or other buildings of this nature, in each one of you is a Lord Krishna or Jesus waiting to be born.

With the knowledge the Angels are bringing you here, they are placing the oars for rowing the boat of your life into your own hand. Whether you make use of what is on offer here or not is entirely up to you. As ever, the choice is yours. That's what freedom of choice is about! But take care not to fall into the trap described by Wayne Dyer, one of the writers of your world: 'The highest form of ignorance is when you reject something you don't know anything about.'

Last but not least, do not despair about the things that to this day are happening in your world. Although you cannot see what purpose they may serve, never give up hope and trust that all of it is part of My great plan and must therefore be necessary. Most of all, do not forget that the darkest hour always comes just before the dawn.
Recommended Reading:
• 'The Akashic Records'
• 'Freedom Of Choice 1'
• 'Freedom Of Choice 2'
• 'Freedom Of Choice 3'
* * *
The above is a chapter from 'The Universal Christ Now Speaks To Us And Our World'.
If it has whetted your appetite to read more, please follow the link below:

'The Universal Christ Now Speaks To Us And Our World'