The Akashic Records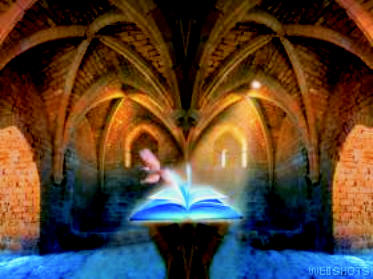 Some things of great importance happen in connection with the Akashic Records at the time of our departure from this plane of life. As those we leave behind can benefit from knowing them, I am including them here. When we move into the world of spirit, it is essential that they make an effort at taking charge of their emotions. Should anyone who notices this call you hard or callous, let them. They do not understand, but you know better. Whenever your feelings are in danger of giving way to grief and hysteria, remind yourself that for a while your loved one needs to be left in peace and as undisturbed as possible, because they are passing through a highly critical time. It is helpful to know that unrestrained grief has a bad effect on the newly arrived soul in the world of spirit, and that you are controlling your emotions for them and out of love for them.
When the soul is allowed to pass through the portal of its physical death into our other world, accompanied by love, light and trust that God and the Angels are taking good care of our loved one, we do our share of helping not only its new life in the beyond, but also when its time for returning to the Earth plane has come. At each moment of departure from our present existence, every soul passes through some vital experiences during its re-entry into the world of light. Over-intense grieving by those left behind can rob it of the right perception for this part of its journey.
Almost immediately the soul is released from its physical body, but before its vision of the other world opens, it sees pictures of a chain of events from its past life. If the soul is receptive and undisturbed, they can bestow upon it a great power and strength for its future life in the spheres it now finds itself in. If we are to make wise decisions with regard to our future lifetimes, which eventually have to be made by all of us, it is essential that during the time of our departure we should be as undisturbed as possible.
When the distress of our loved ones does not get in the way of our perception of the pictures that are shown to us, we more easily absorb the memories, emotions and feelings they awake. This is important because during these precious moments, we encounter the souls of those we have hurt and wounded, and any pain we have inflicted upon them is actually felt by us. The law of Karma sees to it that as we sow, so we shall reap, and that any pain we once caused others must eventually also be experienced by us.
What a long time it has taken until it is finally possible to grasp the message contained in Matthew 5:18: 'For truly I say to you, until Heaven and Earth pass away, not even a yoth or a dash shall pass away from the law, until all of it is fulfilled.' A yoth is the smallest letter in the Aramaic and Hebrew language. The Cosmic laws will be with us forever and until every last shred of the Karma we once created for ourselves in our ignorance of these laws, has been redeemed by us, we cannot release ourselves from the chains and shackles that tie us to life on the Earth plane.
* * *
This article is a chapter from 'Healers And Healing'.
If it has whetted your appetite to read more, please follow the link below:

'Healers And Healing'