The Fear Of Losing Our Identity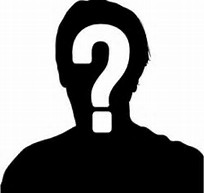 At the time of writing this, the book 'Hanna's Daughters' by Marianne Frederiksson came my way. I warmly recommend this moving, thought-provoking and insightful book. It deals with the psychology of human relationships, especially between mothers and daughters, as well as the men in their lives. There was one passage in this book that struck a deep chord in me because of its relevance to my own memories of the war. On one occasion, the author speaks through one of the women in her tale. Born in the same year as myself, she was by that time in her sixties: 'The war was even more remarkable. I've never thought about how it left its mark on my childhood, how much of my fear has its origins there. And yet I remember the German pilot burning in the air above us, and father coming and going, in uniform and talking about evil.'
The story is set in Sweden, one of the few European countries that managed to remain neutral during the Second World War. Through the mother of the above mentioned child, the author earlier describes how the people around her and she herself cowered like frightened rabbits, while their country was clinging onto its fragile neutrality. Although the mother carefully tried to protect her child against the influences of the war, one day when the little girl was three, they chanced to be outside when close to them a blazing German plane dropped from the sky. To her greatest chagrin, she could not shield her child against catching a glimpse of how the pilot was burnt alive.
To my mind, nothing could explain better than these words how wars affect us all through our collective consciousness and the soul of our world. Because on this level of life we are all one, we feel everybody else's suffering and fears and they feel ours. So much of this has by now accumulated in every individual consciousness, as well as that of our world, that it is hardly surprising that many types of cancer are becoming ever more rampant. As mentioned earlier, I believe that the roots of this disease reach down into the deepest layers of our soul memories. That is why, to my mind, medications of the chemical kind will never enable us to find genuine cures; they can only come from the patient's individual psyche and that of the collective. How heart-warming it is to witness that by now many are seeking alternative approaches!
As mentioned before, deep-seated and intense fears when left unattended for a long time can do nothing but eventually manifest themselves as illnesses in our outer vehicles. They are invariably a cry for help from the soul in its attempts at communicating with us. Release from our anxieties and healing of the damage they cause can in my view only come through renewing our inner connection with our Highest or God Self. When we rediscover our true nature and our spiritual roots, our soul finds peace and our whole being restores itself and heals. Over time, this also slowly starts to express itself in our physical bodies.
Whenever something is too frightening and traumatic for us to release from our subconscious during waking times, including in meditative states, the Universe rescues us in many ways. As a means of helping us let go of such things we are then given in dreamtime a symbolism that we can interpret and understand. For example, if someone has a nightmare of losing their identity, especially if this is a recurring dream, it is highly unlikely that dreams of this nature are meant to be premonitions and a taste of things to come.
I believe that our Highest Self merely uses them as symbolisms. In its infinite wisdom it appreciates that this is the only safe way that the earthly self can shed some of its most fundamental fears, which at present may be stopping its soul from making the progress that could otherwise be achieved. Should any of our fears by now be so deeply embedded in our subconscious that they cannot be reached any other way, all is by no means lost. With great love and compassion the Universe knows our difficulties and helps us move forward in dreamtime.
The final destiny of every human being is to bring forth the characteristics of their own Christ nature and through this evolve into a Christ Star, each in their own right. This happens without loss of our identity and individuality. Unaware of this, during the early stages of our earthly development the small self's fear of losing them is even greater than the one of death. That is the reason why in the course of many lifetimes we are so terrified of death. It takes a long time until we realise that in truth nobody ever loses their uniqueness and identity, not even when we find out way back home into the conscious awareness of our oneness with God.

That's what the whole process of individuation has been about. This means that even when you and I have reached the highest level of consciousness, you will still be you and I shall continue to be me. Because we are sparks of the Divine, like God we are immortal and eternal beings of light, and the fear of death is no longer required.
Recommended Reading:
• 'The Gift Of Individuality'
• 'The Purpose Of Individuality'
• 'You Are Special'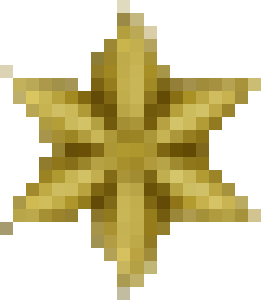 This article is a chapter from 'War And Peace Between Nations.
If it has whetted your appetite to read more, please follow the link below:

'War And Peace Between Nations'