Love Your Enemies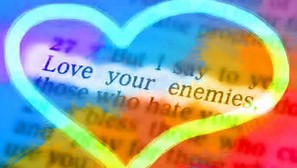 Throughout the ages, the Angels have been presenting our world with parts of the Ancient Wisdom. Time and again they were re-worked and re-interpreted and although they appeared in ever changing forms, their basic meaning never changed. Spiritual teachings came to us through many different sources, but their messages for a long time were hard or impossible to understand. The Aquarian energies are revealing their true meaning to us and because of this they can now speak to us more profoundly than ever before. Receiving the wisdom of the Highest is one thing, but unearthing and understanding the esoteric higher meaning that have always been hiding behind the myths and legends of our world is quite another.
From the evolutionary level many of us have reached by now, it is no longer hard to see that many Bible quotes have always been hidden references to the law of Karma. When viewed from this Angel, many things fall into place and start to make some sense. 'An eye for an eye and a tooth for a tooth,' for example refers to the Universal laws, in particular the law of Karma*. I do not believe that the above teaching was ever intended to represent instructions of behaviour and of how we should cause pain and destroy each other, to the best of our ability. Such an interpretation could never do justice to the nature of sacred texts.

Isn't it good to know that all life is subject to Divine laws and that each human being has always been responsible for every one of its thoughts, words and actions? Naturally, being unaware of the existence of the Universal laws and the effects they are relentlessly having on all life everywhere in the whole of Creation, not merely on our planet, never protected anyone against having to live with the consequences of what they are sending into our world.

Let's reflect on the possible meaning of St Luke 6:27-38 'I say to you who hear: 'Love your enemies and do good to those who hate you. And bless those who curse you, and pray for those who compel you to carry burdens. And to those who strike you on the cheek, offer to them the other. And to them who take away your robe, do not refuse your shirt also. Give to everyone who asks you and from them who take away what is yours, do not demand it back again.

'Just as you want people to do to you, do to them likewise. For if you love those who love you, what is your blessing? For even sinners love those who love them. And if you do good only to those who do good to you, what is your blessing? For sinners also do the same. And if you lend only to them by whom you expect to be paid back, what is your blessing? For sinners also lend to sinners, to be paid back likewise. But love your enemies and do good to them, and lend and do not cut off any person's hope; so your reward will increase and you will become children of the Highest. For He is gracious to the wicked and the cruel. Be therefore merciful, as your Father is also merciful. Judge not and you will not be judged. Condemn not and you will not be condemned. Forgive and you shall be forgiven. Give and it will be given to you; good measure, pressed down, shaken down and running over, God and the Angels will pour into your robe. For with the measure that you measure, it will be measured to you.'

When the above teaching was given, it was too early for us to find out about the workings of the Universal laws. As most people would not have understood what it was trying to tell us, the Angels thought of a simpler way of explaining to us that whatever we send into life must return to us. Naturally, this also applies to any bread we cast on the waters of life in the form of goodness and kindness. Although the benefits of such actions rarely reach us through the same people, any love given always returns to us in one form or another, just the same as everything else.
Wise ones, the more they advance of their spiritual pathway, the more they realise that in truth all of us are siblings in the vast human family and that nobody is their enemy. They know that it's each time only for the length of a lifetime that we find ourselves in our present existence and that all of us are like children at school and as performers on the vast stage of life. Each one acts out the drama of their existence in physicality so we can all learn from each other and in this process grow in wisdom and understanding of God's true nature, our own and the processes of life.
Wise ones meet:
Opponents: with tolerance.
Enemies: with forgiveness and the kind of peace
That grows from knowing that in truth
nobody is our enemy and that
In this life there are merely teachers who are
showing us how we do NOT want to be.
Friends with: open hearts and minds.
All lifeforms with: charity and compassion, kindness and love.
Children: as good examples they may wish to follow.
* Recommended Reading:
• 'The Law Of Karma'
• 'Loving People Without Liking Them'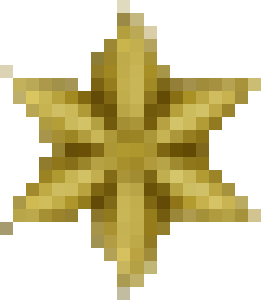 This article is a chapter from 'War And Peace Between Nations.
If it has whetted your appetite to read more, please follow the link below:

'War And Peace Between Nations'