Feeling Safe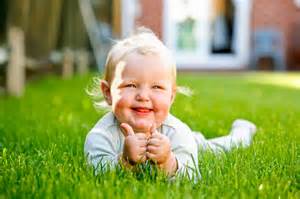 For the resolution of any kind of issue, that of the wounded inner child or any other, there is nothing for it but grasping the nettle and getting to work. With the help and will of God, the living God within, the right solution and answer can be found for everything we may ever care to ask. In the process of learning to get in touch with this our inner guidance, in preference of running to others to seek their advice, we soon discover that there really are no problems. Yet, following its advice by sticking our toes into the water is the only way total faith and trust in this kind of guidance can grow in us.

Tightly holding onto human hands is not intended to work in the long run for anyone. Each one of us eventually reaches the developmental point when we have to let go of those we have been holding onto and start walking on our own. That's the only way of discovering that we are never truly alone because we are constantly accompanied by God and our faithful companions on the road of life, the Angels and Masters, friends and helpers of the spirit world. Walking hand in hand with them in spirit, whilst testing and trying life for ourselves is the only way of finding out that we shall always be safe, no matter what happens.

To my mind, it's a serious mistake to make anything and especially other people the main focus of our lives. That place by rights belongs to God alone because genuine and lasting security can only be found on the inner levels of life and never in other people. For the very purpose of teaching us this lesson the people we care about most in life frequently are taken from us far too soon. The safety each one of us is constantly seeking on the earthly plane of life and for a long time fail to find, is a deep inner knowingness that everything will always turn out well in the end, no matter how dire things may sometimes look on the surface. This kind of total faith and trust in life can only grow in us by each living and learning from their own experiences that this is the case.

Isn't it odd that many who already are aware that they are a spirit and soul, who is only temporarily encased in matter, still remain lost in the material world? It would be foolish to think that starting on the spiritual pathway means some kind of arrival. Believing this blocks us against making further progress. What a shame that would be when there is so much to be discovered and all we have to do to gradually penetrate ever more deeply into the mysteries of the spiritual background of earthly life is to explore them. It's their unravelling that fills our often dreary earthly existence with wonder and excitement.

Wise ones know that only when we finally let go of everything that does not rightfully belong to us, can we draw to us that which is truly ours. And if we so wish, each new day can be turned into a spiritual adventure to be relished. Humankind's potential is quite literally unlimited, yet sadly most of us have not even scratched the surface of discovering what theirs could be. If we are willing to work on ourselves and apply the self-discipline the spiritual pathway requires, in the not too distant future we could be going to places we cannot yet imagine even in our wildest dreams.

Life straight away becomes much more interesting with the awareness that all human beings, plants, animals, rocks, mountains and even the stars in the sky are our brothers and sisters. Just think, they are part of us and we of them and who knows which distant places and planets we shall be visiting, as soon as we have become sufficiently evolved?

The awareness that underneath our skins all human beings are our siblings in the great family of life immediately removes some of the strains from all our human relationships and makes them somewhat easier to cope with. I find it helpful to know that one can love people in spite of not particularly liking them and especially their behaviour. Learning to love from our heart awakens in us the need to walk our talk and to deal lovingly with every situation we encounter. Behaving in caring and considerate, charitable and tolerant ways towards everybody, including ourselves by that time comes to us quite naturally.

Whenever quarrels arise, wise ones appreciate that it is bad practise to leave things to fester. This is especially true in friendships we value. The true test of whether a friendship really is worthy of its name is whether we can tell each other when something is in danger of getting badly out of kilter and therefore not to our liking. There is no need to shy away from conflicts. They are inevitable and even necessary in human relationships because the learning gained from them leads to soul growth and expansion of our consciousness. Refusing to continue to communicate with each other in a loving spirit that's the only thing that could be wrong in such situations.

It was not for nothing that our Creator blessed each one of us with their share of natural intelligence. We are expected to seize every opportunity to sharpen this precious tool by applying it to any kind of situation in as kind and loving ways as possible. It has been said that because two people argue and fight with each other does not mean they do not love each other and that because some folks refuse to do so is necessarily a sign that they do.

To my mind it's childish to fall out with anyone over differences of opinion. When a situation has been duly considered from every angle, wise ones feel it's okay to come to the conclusion that it is better to agree to disagree than falling out with each other. In any kind of dispute they remind themselves that two persons can be confronted with exactly the same things and topics and perceive each one in a totally different way. In any argument it is quite possible for each participant to be right and wrong, at the same time. This is because everyone's perspective of life is at least somewhat different from everybody else's.

And that's because every soul's memories are based on the learning it gained from its own experiences in the course of many lifetimes. Because all of us have different pathways to walk and lessons to learn each time round in earthly life, there can be no other way. With a measure of goodwill and understanding on both sides any disagreement can be settled peacefully, simply by accepting each other's point of view, in spite of the fact that each has a different one. The level of someone's spiritual maturity reveals itself in nothing more clearly than in the ability and willingness – or otherwise – to agree to disagree with others in such cases.

Wise ones never forget that we are responsible for every single one of our thoughts, words and actions. Therefore, no matter how they may feel sometimes, they bear in mind that all too easily things can be said or done in an instant that bring heartache to others for the rest of their present lifetime and ill feelings towards us even beyond. Being aware that until we take charge of our attitudes and feelings, thinking and behaviour patterns, they are in control of us and run our lives for us, such wise ones at all times hold the reigns for every part of their being firmly in their hands.
Recommended Reading:
• 'The Truth About Parents'
• 'About Children'
• 'Our World Is A Bridge'
• 'Loving People Without Liking Them'
• 'The Miracle Of Birth'
* * *
The above is a chapter from 'Astrology As A Lifehelp In Relationship Healing'.
If it has whetted your appetite to read more, please follow the link below:

'Astrology As A Lifehelp In Relationship Healing'