About Children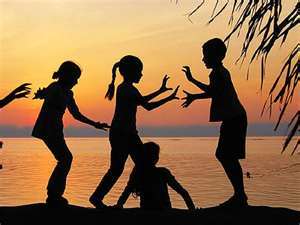 Holding a babe on her bosom, a woman said:
'Speak to us of children',
And the Prophet replied: 'Your children are not your children;
Every human being is a beloved child of the Earth
Of the Great Father/Mother.
We are all manifestations of life that's steadfastly moving
Forwards and upwards on the evolutionary spiral
Of the whole of Creation, one of their own as well as
One for the whole of humankind and our world.

Your children come through you, but they are
Neither of you nor from you.
Even though they are with you for a while,
They do not belong to you.
You can give them your love, but try not to make
Them think your thoughts.
From as early as possible, teach each one how
To think its own thoughts,
Come to its own conclusions and
Develop its own opinions.

Although you house their physical bodies for a while,
Their spirit/souls are uniquely their own.
In their soul memories they have brought with them
Their own hopes, dreams and aspirations
And they may not be the same as yours.
That's what you also did when you entered
Your present lifetime and will do again,
Should you need to return to this plane
In a future lifetime, in case you have not yet
Finished your education in the earthly school of life.

Being like your children is good for you.
It keeps you young at heart with them and you continue to
Observe our world with the innocence of a childlike perception.
Whatever you do, forget about making your children like you,
As that would be holding back their development
And not do nothing to assist yours.

Sagittarius is the zodiac's sign in which
Humankind's superconscious faculties are developed.
It symbol is the archer, half human and half God.
Parents are the bows from which
The Great Father/Mother of all life
Is sending everyone of Its children forth like
Living arrows onto the material plane.
The members of Angelic Kingdom serve the Divine archer.
They love to shoot their arrows as far and wide as possible.
They alone can see the marks, which are invisible
To earthly eyes, that every arrow leaves behind
And how much progress it is making
On its pathway of getting to know itself
As a spark of the Great Light and
A young God in the making.

That's how, in the course of many earthly lifetimes,
Every one of us evolves into an ever more perfect and beautiful
Manifestation of the archetype that exists in
The Great Father's mind.
The first step of our apprenticeship as a young God
Is taking part in the earthly school of life's lessons.
It has reached its end as soon as
We have evolved into a Christed one,
Each in their own right.

The Divine archer loves parents who not only
Give their children roots in which they can grow but also
The freedom to fly when they are ready to leave the nest;
Stepping back and setting their offspring free,
Safe in the knowledge that they will do well because
From early on they have been encouraged
To make their own mistakes, so they can learn from
Their own experiences and dream their own dream.
Support your children to fulfil their own highest potential,
As that sets you free to attend to yours.

The Archer loves wise parents and teachers,
Who tell the children in their care that they are the children of God
And that therefore each one is as precious and unique as the other;
Who appreciate that although children at first live
In smaller bodies than their own, they have nonetheless
Come into our world as a fully developed spirit/soul,
Who may have a much longer evolutionary history
Behind it than its parents;
And that their gifts and talents are not inherited from
Any of their forebears but it could already have taken
Many lifetimes to develop them and bring them
To full flowering, maybe in this one.

Wise parents tell their offspring that:
They are not some kind of appendix of them;
They have been granted the gift of another lifetime
To learn, evolve and grow some more through their own experiences,
The same as they are doing and forever will continue to do.
When their children go to school, they point out that they are
Learning for themselves and for life itself,
Not only for this lifetime, but for Eternity.
They explain that every human being is personally responsible
For every one of their thoughts, words and actions,
And that the Universal law of cause and effect or Karma,
In due course returns every one of them to is sender.
That's why in each lifetime we are born to parents who are
Like the parent we ourselves were during our most recent lifetime.

Wise parents teach their children that they are personally
Responsible for every one of their thoughts, words and actions
And that the Universal law of cause and effect or Karma,
In due course returns every one of them.
Through their example they are showing that,
If one wants to get anything of value from earthly life,
It's essential to first put something valuable into it.
From as early as possible, wise parents encourage their children not to blindly swallow everything they hear, see or read; not to believe that something is true just because someone says so, whoever they may be; to let everything flow through the inner filter of their very own wise one or living God within, who communicates with everybody through the world of their feelings. If something is true or false, this guidance reliably lets us know.

Wise parents don't endlessly give to their children. Through first giving something and then withholding it for a while, their offspring learn about its value. That's how the love and wisdom of the Great Father/Mother have always been teaching us, their beloved children of the Earth the value of honesty and truth. And this is why our world needed approx. six thousand years of patriarchy. With the old religions unnatural all-male God-head and their steadily increasing store of false beliefs, superstitions and prejudices, and the insistence of their leaders that they are literally true, one step after another honesty and truth were almost completely removed from our world.

Although it seems that God and the Angels are allowing the present outburst of lying and cheating, deception and corruption, they will never cease to be the eye that does not sleep. Wise ones know that it must be happening for a wise higher reason. They forgive your world's present troublemakers and scaremongers because they really do not know what they are doing – most of all to themselves when, in due course, the law of Karma returns to them the seeds they are so happily sowing far and wide.

Wise ones know intuitively that our world's present state is the crescendo and final instalment of being taught the value of honesty and truth. When they have reappeared, they will be appreciated and treasured beyond compare. Every one of us will ensure that they will never again go from us and our world. Wise parents realise that the Great Father/Mother together with their only born Son/Daughter, the Universal Christ's spirit and light, are the true parents of the whole of humankind. Earthly parents can merely act as their representatives and can only ever be substitutes for the real thing.
From 'The Prophet' by Kahlil Gibran 1883-1931
Lebanese/American poet
Edited by Aquarius
Updated June 2021

Recommended Reading:
• 'Healing Corner For Parents And Children'
• 'We Are Our Own Ancestors And Descendants'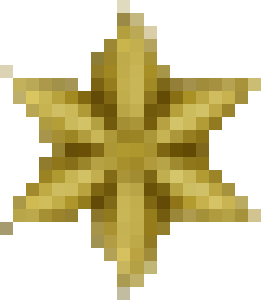 The above is part of 'Words Of The Prophet – A Celebration Of Kahlil Gibran'
.If you would like some more of them, please follow the link below:

'Words Of The Prophet – A Celebration Of Kahlil Gibran'