The Nothing People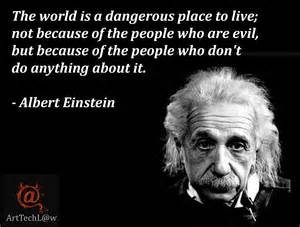 Have you heard of the nothing people?
They do not lie, but they do not tell the truth.
They do not take, but they do not give either.
They neither steal nor stop a thief.
They do not rock the boat and never pull an oar.

They will not drag you down, but always let you pull them
And if the effort kills you, the tough luck is on you.
They do not hurt you, but they refuse to help
And never volunteer for anything.
They neither love nor hate you.
They will not burn you, but fiddle happily
While you burn.

Do you know what they truly are?
The sins of omission folks.
Spiritual voids, neither good nor bad,
They are standing still and stagnating.
And because they never risk anything,
They neither learn nor grow.

At least, the good keep trying,
And the bad in their own way, work just as hard
Because both are based on action and conviction.
Therefore, please Great Spirit, Father/Mother of all Life,
Send me either a sinner or a saint,
But protect me against the nothing people.
If someone told them that they are in danger of
Wasting a precious lifetime on the Earth,
They would refuse to believe it.
Having the courage to make mistakes,
Willingly owning up to them
And looking for what they can teach us,
To help our consciousness to grow and expand,
Protects us against merely vegetating
And becoming one of them.
O Great White Spirit, Father/Mother of all life,
Please assist the nothing people with waking from
Their spiritual slumber, so that they too
Become aware that they have within them,
The same as everybody else,
The power of transforming our world
Into a better and more peaceful,
A more honest and truthful,
And above all healthier place.
Tell them that the only thing they have to do
Is turning to You and the Angels,
And that they are waiting to eventually show
Each and every one of us intuitively
How to go about it.

Created by Anon.
Edited by Aquarius

* * *
'It is neither the critic who counts nor the people who point out how the strong person stumbles, or where the doer of deeds could have done better. The credit belongs to those who are in the arena and although their faces are marred by dust, sweat and blood, they strive valiantly, erring and coming short again and again, because there is no effort without it. But still they are striving to do their best with enthusiasm and great devotion. These people are spending themselves in a worthy cause and at best in the end they will know the triumph of high achievement. At worst, should their endeavours fail, they have been doing something and dared greatly. Therefore, their place will never be with cold and timid souls who are unfamiliar with victory and defeat.'
Theodore Roosevelt
Edited by Aquarius
* * *
The Impossible Dream
To dream the impossible dream.
To fight the unbeatable foe.
To bear with unbearable sorrow.
To run where the brave dare not go.

To right the unrightable wrong.
To love pure and chaste from afar.
To try when your arms are too weary –
To reach the unreachable Star.

This is my quest:
To follow that star.
No matter how hopeless, no matter how far.
To fight for the right, without question or pause.
To be willing to march into hell, for a heavenly cause.

And I know, if I'll only be true to this glorious quest,
That my heart will be peaceful and calm,
When I'm laid to my rest...
And the world will be better for this.
That one man [soul],
Scorned and covered with scars,
Still strove, with his last ounce of courage –
To reach the unreachable star.

From 'The Man of La Mancha' (Don Quixote)
Joe Darion and Mitch Leigh

From 'The Sun In Scorpio'
Created by Anon.
Edited by Aquarius
* * *
'It is neither the critic who counts nor the people who point out how the strong person stumbles, or where the doer of deeds could have done better. The credit belongs to those who are in the arena and although their faces are marred by dust, sweat and blood, they strive valiantly, erring and coming short again and again, because there is no effort without it. But still they are striving to do their best with enthusiasm and great devotion. These people are spending themselves in a worthy cause and at best in the end they will know the triumph of high achievement. At worst, should their endeavours fail, they have been doing something and dared greatly. Therefore, their place will never be with cold and timid souls who are unfamiliar with victory and defeat.'
Theodore Roosevelt
Edited by Aquarius
* * *
The Impossible Dream
To dream the impossible dream.
To fight the unbeatable foe.
To bear with unbearable sorrow.
To run where the brave dare not go.

To right the unrightable wrong.
To love pure and chaste from afar.
To try when your arms are too weary –
To reach the unreachable Star.

This is my quest:
To follow that star.
No matter how hopeless, no matter how far.
To fight for the right, without question or pause.
To be willing to march into hell, for a heavenly cause.

And I know, if I'll only be true to this glorious quest,
That my heart will be peaceful and calm,
When I'm laid to my rest...
And the world will be better for this.
That one man [soul],
Scorned and covered with scars,
Still strove, with his last ounce of courage –
To reach the unreachable star.

From 'The Man of La Mancha' (Don Quixote)
Joe Darion and Mitch Leigh

From 'The Sun In Scorpio'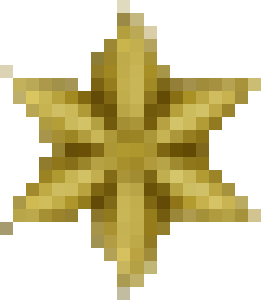 The above is a chapter from 'Astrology As A Lifehelp In Relationship Healing'.
If it has whetted your appetite to read more, please follow the link below:

'Astrology As A Lifehelp In Relationship Healing'