Overcoming Our Fear Of The Unknown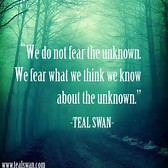 Our spirit guides are frequently telling us that we should overcome our fears, especially the one of the unknown and of death. With all due respect, that is very well for them to say, but how shall we go about it? In my mind's eye, I can see my guide smile and with my inner ear I hear a kind and gentle voice saying: 'That's for you to work out, dear child of the Earth. It is not our task to carry your cross for you. No-one can do that. You too should not try to take on anyone else's who is suffering, as that would prevent them from learning the lessons which they themselves have chosen for their present lifetime, long before entering into it. Our task is to guide and support you, and you can – nay, should – all help each other. But, everybody has to work their way through their fears alone, because before God you stand alone and each has to find their own way back home into the state of loving and fully trusting your Creator again.'

To me, the most vital step on the road of overcoming our fears is becoming aware that all of them were once built into our consciousness for good and wise reasons. The ability to fear was initially given to us to protect us whenever the desire overcame us to conquer our world and that on our own. Fear of the unknown made us stick to our home-patch and attend to the work in hand. This fear has now outlived its usefulness and by focussing our attention increasingly on wanting to learn in the school of earthly life in order to evolve into an ever more perfect, i.e. whole being, who will then be allowed to move forwards and upwards into exploring the higher levels of life.

The ballast of fear-invoking false beliefs, prejudices and superstitions of the past can be shed through welcoming the spiritual knowledge, which the Age of Aquarius, the sign of the Divine water-bearer, for some time has been pouring ever more forcefully into the individual and collective consciousness of our world. However, let's not allow ourselves to be swamped by the great mass of information that is now coming our way. Let's develop our discriminatory faculties to the full by asking God and the Angels to help us find the people, books and other publications, workshops and seminars that are now right for us. There are many belief systems and attractive schools of learning in our world and each one promises to take us to the heart of truth. Yet, the only safe way of finding it is by following the light in our own hearts and refusing to be lured into believing that the apples on each neighbouring tree might be riper and juicer than our own.

The only sure guide at this stage of our development is the light of the wise one within, our inner teacher. This is the voice of God, who communicates with us through the world of our feelings. And that is the only truly reliable guru in the whole of Creation, who really does know the answer to any question we may ever care to ask. And the more we reliably find out in this way about of God's nature and our own and the purpose and meaning of our existence, as well as those who have always taken great care of us in the spirit world, the more our confidence in God's plan * for us and our world and the goodness of life grows. May the descriptions we are receiving from our spirit guides about the beauty of their world and the freedom of no longer being responsible for the wellbeing of a physical body and hauling it around with us, show ever more of us that our fear of the unknown and especially of death are quite unjustified.
* Recommended Reading:
• 'The Great Plan Of Life Unfolds'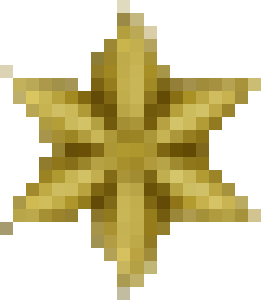 The above is a chapter from 'The Astro Files Philosophy'.
If it has whetted your appetite to read more, please follow the link below:

'The Astro Files Philosophy'