Letting Our Light Shine
Nelson Mandela in his inaugural address used a quote from the book 'A Return to Love' by Marianne Williamson, in which she says: 'Our deepest fear is not that we are inadequate, but that we are powerful beyond measure. It's our light, not our darkness, that most frightens us. We ask ourselves: 'Who am I to be brilliant, beautiful, talented and fabulous?' Actually, who are you not to be? You are a child of the Universe and playing small doesn't serve the world.

'There is nothing enlightening about shrinking, so that other people won't feel insecure around you. We are born to make manifest the glory of the Universe that is within us. It's not just in some of us, but in everyone. And when we let our own light shine, we unconsciously give other people permission to do the same. And as we are liberated from our own fear, our presence automatically liberates others.'

As soon as we are guided by our own inner light, the living God and wise one within, our earthly self no longer has any need for signs and wonders. That's the only power whose help we require because it is at all times ready and willing to provide us with ideas for working our way through whatever obstacles present themselves. The spiritual knowledge this brings us provides us with a new understanding of God's true nature, our own and the processes of life in which we are involved. And the learning gained from applying the wisdom we thus have gained is our own inner light, which is steadily developing and growing and intended to be shared with those around us.

In the final analysis, spiritually it isn't what we possess but what we are that truly matters. It's not only what we think and do, but how we live, not only with actions that can be seen and words that can be heard, but how we do so in our hearts. That's the only thing that eventually dissolves the shackles that for a long, long time keep human spirits and souls chained to the limitations of the physical world.
Recommended Reading:
• 'Letting Our Inner Light Shine'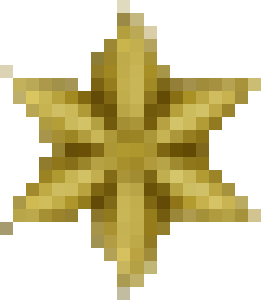 The above is part of 'Words Of Wisdom & Healing From The Tree Of Life'
If you would like to read some more of them, please follow the link below:

'Words Of Wisdom & Healing From The Tree Of Life'