Human Behaviour Is Chosen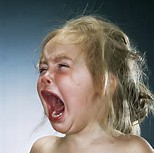 It comforts me to know that we all have everything within, the very best but alas, the worst as well. That's why, instead of looking in shock and horror at what some people are doing, the wise ones among us remind themselves that what is in them is also in us. In truth, we are all capable of all kinds of behaviour and it is entirely up to us who we want to be and how we wish to behave. The discovery that human behaviour is chosen and by no means compulsive is an empowering and liberating experience, because it brings the realisation that there is nothing to be afraid of inside ourselves. The right to choose how we wish to behave and react in any given situation is what freedom of choice is all about. In fact, that is the only true freedom that anyone ever has on the Earth plane.
The precious gift of free will has not been given to us for nothing. But, it is essential that we should never forget that every right inevitably brings with it a duty and a responsibility, which in this case is the one of having to choose how to behave, and that at all times. Nobody has to act upon bad or downright evil impulses; there is always a choice. It is up to each one of us to resist the pull of their lower earthly nature and to rise above its urges. If any of the unpleasant characteristics we observe in others upset and disturb us, it is a signal from our inner Self that they are still waiting to be lifted into our conscious awareness, so they can be released and got rid of, once and for all.
It is essential that we do not reject anything that surfaces in this way; everything has to be accepted and acknowledged. All lower instinctive reactions have to be reacted to with a firm: 'No! This is not what I want to do.' Then it is best to turn to God and the Angels, to ask them to teach us how to rise above and release all lower drives and urges, so their energies can be transmuted into blessing and healing ones for all life.
Going through the above described process can be painful. But diligently attending to whatever surfaces into our conscious awareness is well worthwhile, as through this enormous evolutionary forward strides can be made. And there is every likelihood that at the end of this journey of discovery we shall be a much more whole and integrated person than before. If we can muster the courage to consciously accept and integrate every one of the unpleasant aspects of the one who has passed on, we shall never have to act out their obnoxious behaviour patterns ourselves.

When something like this has served us well as a teaching aid, it is a good idea to give thanks for it, because our learning sets us free to move on and seriously get to work on letting go of all remnants of our excess baggage from the past. This creates the space that is necessary to bring forth from within all the desirable qualities we still wish to integrate into our character make-up. Once the change of energies has taken place inside us, the necessity will never again arise to draw people who act the old distasteful traces out towards us.
If however we fail to do this and the offending item remains unrecognised and therefore unresolved in our own subconscious, the mirror that such experiences represent will be held in front of us again and again. Until this has been attended to by us, there is every likelihood that we shall attract others into our orbit who behave towards us in a similar fashion. This does not change even when one of the perpetrators returns to the world of spirit. Until the offending character traces have been eradicated from our own consciousness, we shall continue to be at their receiving end, as a constant reminder of the way we once sinned against others in previous lifetimes. Thus balance is created in the greater scheme of life and excellent teaching and learning opportunities are provided for all parties involved.
Never forget that karmic conditions do not come into anyone's life as some kind of a punishment. The law of Karma is one of opportunities, because with its help ever more of these are created for resolving issues and for once and for all shedding the parts that are no longer required by us. The karmic chains and shackles that were created by us for ourselves and each other in the course of many lifetimes, can only be dissolved by true forgiveness that comes from the heart. The increasing awareness of our true nature and the reason for our being on this plane of life makes this ever easier.
I believe that awareness is the device for putting an end to all the suffering that still exists in our world and understanding is the key that unlocks all its doors – inner and outer. It opens our hearts and souls to the need for first finding forgiveness for all those who have ever hurt and wounded us, and then also towards ourselves for having created all that suffering in the first place.
There eventually comes the time in everybody's healing process when sufficient distance has been gained from the events of the past. We can then recognise that in truth there is every reason why we should be grateful to our perpetrators. We need to thank them for having been such excellent teachers, as through their offensive behaviour they showed us how we do not wish to be. They made an extremely valuable contribution towards our personal evolution by playing a major part in helping us to become the person we now are. Therefore, if any loved or unloved person who ever took part in our life – whether they are by now in the world of light or not is irrelevant – had in our view a few too many obnoxious qualities, which we with their help have overcome, let us give thanks to God and the Angels for providing us with such good teachers.
All human relationships are invaluable tools for personal growth and development and the importance of changing our character make-up cannot be stressed sufficiently. It is by no means as difficult as it may sound when one first encounters this concept. All that is required from us is that we should own up to the less pleasant qualities we witness in others and to accept them as our own. There is never any need for acting them out ourselves. If they have already been changed by us into agreeable ones there is no need to do anything but to say: 'Yes, I also have this character trace. If the other person had not acted it towards me, I would probably have been like that myself, perish the thought. Thanks be to God and the Angels for protecting me from that!' Something along these lines; be creative and above all things forgive, forgive, forgive! This breaks the vicious karmic circle that once drew those painful experiences into our lives. It set us and the other one free to move on to more advanced learning.
* * *
The above is part of 'Comfort For The Bereaved'.
If you would like some more support, please follow the link below:

'Comfort For The Bereaved'