The New Golden Age Of Plenty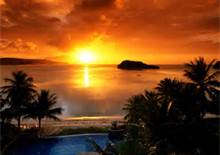 Aquarius is the sign of group consciousness and humanitarian pursuits, of technological and scientific progress, as well as of hopes and dreams. In the Age of Aquarius humankind's highest hopes, aspirations and dreams will find fulfilment for those who have achieved self-mastery. Hand in hand with the Angels and Me you yourselves are going to create the ideal world of your dreams during this age. It will come about through ever more of you becoming aware of your true nature and acting in keeping with the spiritual knowledge you are finding.

The time is closer than you may think when everybody unflinchingly will give of their best to the whole and take out only what they need. In this way hunger and thirst or any other kind of want and suffering will gradually become unknown on your planet. You will no longer insist on amassing too many worldly possessions, because by then you will know only too well what an encumbrance they in truth are. They tie you like leaden weights to your present existence and stop you from growing the spiritual wings you require for the fulfilling of your highest potential in grounding your greatest spiritual aspirations and creative/artistic accomplishments on the Earth plane. They will be your contribution towards making your world into an ever more beautiful, peaceful and harmonious one. Can you see what a magnificent new world is waiting for you?
Know that no matter what may ever come to pass for you and your world, you will always be safe. At all times there will be a happy ending – if not in this lifetime, then in another or maybe another one still. Everything that happens is part of My great plan for all life, and nothing has ever taken place in your world or any other against My will. All is well and rests securely in My loving hands and so it shall be forever and ever. No harm can ever come to the true and eternal part of any one of you. Therefore, rest safely in My love and nurture your souls, My beloved children of the Earth, by following My guidance from deep within you, for that is where every soul's very own special key to eternity is hidden.
I bless you, your world and all life in it. My blessings are for each and every one of you, during these difficult times of transformation and transition from one age to another. You and your world have always rested securely in My loving hands. Rest assured that this will continue without interruptions and that the lessons in your present school of life are unfolding exactly the way they should and in accordance with My plan.

None of you has anything to fear, as the Angels and I will always be with you. We are familiar with your struggles, but no matter what tests and trials may still have to be endured by you, put your trust in us and venture forth courageously, safe in the knowledge that we shall always be there to guide and protect you in all your endeavours. Never forget that we are in charge and that no-one and no force in the whole of Creation ever took the reins from My hands, least of all one of you, My beloved children of the Earth. All is well with you, your world and all worlds – and forever will be.
* * *
The above is a chapter from 'The Universal Christ Now Speaks To Us And Our World'.
If it has whetted your appetite to read more, please follow the link below:

'The Universal Christ Now Speaks To Us And Our World'