The Age Of Aquarius

Awake from your slumber,
Arise from your sleep,
A new day is dawning,
For all those who weep.

For long enough human hearts and souls
Were trapped in the darkness of their beliefs.
Rejoice, because with each passing day,
The light of Truth is growing
More powerful in our world.
It absorbs ever more of the darkness
And transmutes it into blessing and healing
Energies for the whole of Creation.

So let's do our share of building the city of
Humankind's true saviour and redeemer
By bringing forth, each from deep within
Their own inner being,
The Christ spirit of goodness and kindness,
Honesty and truth.
May their supreme rulership
Turn humankind's tears into laughter,
Because true enlightenment now flows directly from the
Heartmind of the Great Father/Mother of all life
Into all human hearts and souls
That are open to receive it.

Dan Schutte & Robert J. Batastini
Adapted by Aquarius
For our time
The Age of Aquarius is with us now. The symbol of this sign is the water bearer who holds a pot in his arms from which he seems to be pouring water. Because of this it is hardly surprising that to this day there is quite a bit of confusion about the nature of this sign. In spite of its symbol and contrary to popular beliefs, Aquarius is by no means one of the Water signs. It is an Air sign and the water that flows from the man's vessel is not of the liquid kind. It is an allegory for the cleansing and purifying effect of fresh spiritual knowledge and wisdom that is constantly being poured from the highest levels of life into the earthly consciousness of humankind, to enable us and our world to move forward on the evolutionary spiral of life.

God's great plan of life is evolution and the purpose of every aspect of life is that it should constantly expand in size and consciousness. The ever expanding Universe bears witness to this. The way I understand Earth life is that we are in it together, so we can help each other in many ways and especially when it comes to finding healing for the soul wounds all our lifetimes thus far have inflicted upon us. In this process each one of us slowly but surely evolves from being a pupil into the role of a teacher, and from being a wounded one into a healer, each in their own right and unique way.

It stands to reason that in the course of our long evolutionary journey through space and time the souls of all of us have got hurt and badly wounded, over and over again. The memories of the most traumatic experiences we had to endure in the course of our long and comprehensive earthly education, with the passing of time have buried themselves ever more deeply into the recesses of our subconscious. Here they wait most patiently, sometimes many lifetimes, until the moment has come when the soul's earthly self begins to feel the need to go in search of healing for the inner wounds that manifest themselves as illnesses and afflictions in our physical bodies.

The task of all budding healers and lightbringers is to work with and release every part of the soul pain, which is the underlying true cause of all physical disorders, with love and kindness, compassion and forgiveness for ourselves as well as for those who shared these experiences with us. Until healing has taken place, the memories of old soul wounds are capable of causing many problems and disturbances in our daily lives. To overcome and resolve them once and for all, there is nothing for it but setting off on our own private healing journey of a thousand miles, which for each one of us can only begin with one single step.

To my mind, the equipment that is most urgently required on this voyage is to develop the ability to look for a better understanding of life towards the higher realities that lie behind it. This alone can provide us with the spiritual wings that are necessary when one wants to rise above many of the outdated and false beliefs and concepts that to this day abound on our planet. The small earthly self's struggle is greatly alleviated, as soon as it begins to gaze beyond the confines of its present existence and realises that the human race's Earth life is but a passing evolutionary phase that by now has almost run its course.

The Age of Aquarius is the age of enlightenment and spiritual freedom. It brings us the long awaited spiritual rebirth of our race and our whole world. Ever more of us are discovering that the answers to all our questions really do lie within, and that they are given by the living God within, the inner teacher and guru. With that it comes clear that the saviour and redeemer, promised of old, is at last in flesh appearing and that this is happening in a highly surprising and much more beautiful way than anyone could ever have envisaged in past ages, even in their wildest dreams. The saviour and redeemer is none other than us. Each one of us has to do their share of saving and redeeming ourselves and our world.

The deeper we move into the new age and the months and years go by, it can be seen with ever increasing clarity that this is no means merely some kind of a fad or an airy-fairy notion that has sprung from the minds of the participants of the hippy movement. The Age of Aquarius is a very real evolutionary period in the spiritual development of humankind and therefore deserves to be taken seriously, as it demands the fullest attention from all of us, not only from those who are already interested in their own spiritual progress and that of our whole world.

In the Aquarian Age spiritual wisdom and truth is flowing ever more strongly into all human hearts directly from the Source. The long promised and awaited World Teacher is now coming to us in the most miraculous and unexpected way, namely by being born in the heart of each and every one of us. At long last it is coming clear that this teacher is none other than the inner guru and wise one, the living God within, everybody's Highest Self, in whom we are all one. For a very long time this part of our nature has been known as the small still voice of conscience that constantly tries to tell us right from wrong and communicates with us through the world of our feelings and intuition. As the English poet Robert Browning, 1812-1889, once put it: 'There is an inmost centre in us all, where truth abides in fullness.'

When all have become attuned to and are following the guidance of this, their very own teacher, there will be peace in our world and there will no longer be any need for religions. Having served the purpose they were created for, they will gradually disappear from our world. Most of my writings are concerned with how the monumental changes that are already taking place and will continue to do so for a very long time to come, are affecting us all. Helpful new perspectives on the different aspects of life are gradually revealing themselves to us. If you study the various parts of my life's work that by now are available on the new and the old Rays of Wisdom, you will soon be able to see this for yourself.

As the collective consciousness of our race opens up, clear evidence is emerging everywhere of an increasing awareness of the 'facts of life' about the reality of our true eternal nature. More and more of us are grasping the concept that life is an absolute continuum and that in truth there is no death, only transformations into different life states. With this understanding the limited vision of Earth life as a one-off thing dissolves and we realise that one cycle of life emerges from and is born out of the previous one. All life is guided and protected by God and the Angels and when the time for doing so has come, old life-forms that have outlived their usefulness are removed by them. Inexorably life moves forwards and upwards, and everything taking part in it constantly evolves into ever more perfect and beautiful forms on ever higher levels of existence.

Sun Scorpio Marie, Queen Consort of Romania, 1875-1938 wrote towards the end of her life: 'The God within us! That's what really counts … that fundamental something that makes part of the 'beyond', which leads us upwards in spite of ourselves … towards a light out of which we came and to which we surely return, if we do not allow our spirits to go down in the mine! A light which shines in our souls, a beacon signalling to us from somewhere beyond this quarrelling, hating, doubting, betrayed and betraying, sad suffering world.' Later still, bravely tackling her twilight years, she wrote: 'It is not in vain that, on decline, so much is taken from us. It is so as to prepare us for the end. To sow the seed of longing for another life in our tired souls.' From 'Born To Rule' by Julia Gelardi.

Spiritual knowledge and its understanding is a living organism that grows and evolves, the same as everything else in the whole of Creation, including us and our world. That's why over the ages religions and belief systems of all kinds have come and gone, and none of those that to this day are part of our world will remain with us forever. Because of the necessity for evolution and development into ever higher forms of belief, the teachings of the sacred texts of books like the Torah, the Bible or the Koran, to name but three, were never intended to be treated as if they had been set in concrete or chiselled into stone, for all eternity. They were given to humankind, through various teachers over the ages, until in due course each one would be replaced by more advanced beliefs and their teaching methods .

Throughout the ages, new religions did appear at certain predestined times to serve humankind, as our race by then was ready to receive more of the Divine truth. As soon as one of the old belief systems has lost its usefulness it is removed and replaced by something else. A good one has to be capable of taking on the role of a staff on which human souls can lean whilst on the Earth plane. The sole purpose of a religion that is worthy of carrying that name needs to be the wish to act as a ladder that invites and encourages human souls to climb on by seeking to increase their own understanding of God's sacred wisdom and truth, wherever it may present itself. In my view, any organisation that fails to fulfil this task in the long run is doomed, as the Aquarian Age requires from all of us that we re-establish our inner connection with the Great White Spirit, Father/Mother of all life, in whom everybody – without any exceptions – has their origin and before whom we are all equals.

Independent of which spiritual pathways any soul may ever have trodden during all of its earthly sojourns, in the end each one of us is guided into the realisation that no-one can really teach us anything. This is because in the depths of our own being, everybody through their own inner connection with God can gain access to every bit of knowledge that has ever been gathered by anyone. On our return into this blessed state of oneness the Universe presents us with many opportunities for establishing from our own experiences that the answers to all our questions really are known within, and that this is the only place where each one will always be answered correctly and truthfully.

May the knowledge we are now finding help us to become ever more aware of the infinite power, wisdom and love that has brought us and our world into being and will forever continue to support and keep us going. May this understanding enable us to rise above the circumstances that at times threaten to overwhelm Earth life with its sadness and unhappiness. Reminding ourselves as often as necessary of the loving arms and hands of the Divine behind everything and therefore also in us, helps us to remain calm and to avoid being pulled here and there like fallen leaves on the wind.

The more frequently we reach out to our Highest or God Self, the more powerfully it can pull us onwards on our evolutionary pathway and upwards towards Itself and Its light on the higher and highest levels of existence. May our increasing awareness that in truth they are part of us assist us with working our way through all the bitter and joyful experience that may still be waiting for us on the Earth, until every one of our karmic debts has been paid.
Recommended Reading:
• 'Enlightenment'
• 'The Great Year and the Ages of Man'
• 'The Coming World Teacher'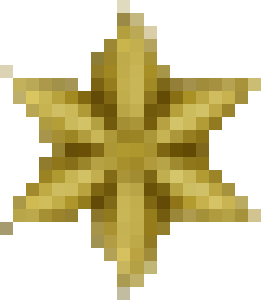 This article is a chapter from 'Healers And Healing'.
If it has whetted your appetite to read more, please follow the link below:

'Healers And Healing'