Healing Our Relationship With God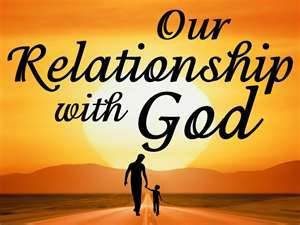 It seems to me that humankind's most urgent requirement, now that we are growing into spiritual maturity, is the healing of our relationship with God. When we become aware that on the inner level all life is one, we begin to think of God in Cosmic terms. It is slowly dawning in the individual and collective consciousness of our world that the time has come for shedding the personality cults that to this day are shadowing it for many and stopping all of us from making the evolutionary progress that is rightfully ours. lity cults that to this day are shadowing it and stopping our race from making the evolutionary progress that is rightfully ours.

Probably the most potent personality cult of all has been that of the Master Jesus. Although the story of his life is a legend, many still believe him to be a historical figure who actually once walked in our midst. Beliefs of this nature were necessary and justified during our race's spiritual childhood. Those who are growing into spiritual adulthood have no difficulties grasping that the figure of Jesus has been a metaphor and stands as a symbolism for everybody's own Divine nature, the part known as the God man.

In seedform this has always existed in every human heart and soul. Yet, for wise reasons it had to remain dormant for a very long time. However, once the human soul, individually and collectively, reaches a sufficiently high evolutionary level that it longs and yearns to follow the needs of its higher nature and reaches out for that which is good, beautiful and right, ever more ignoring the desires of its small earthly self, the soul has started to walk God's way and the Divine part gradually comes ever more fully alive.

That is why ever more of us are realising with ever increasing clarity that all false beliefs and superstitions that were once held with regard to spiritual Masters are waiting to be shed for good. Among the spirit guides and good shepherds on the higher and highest levels of life, in charge of the spiritual wellbeing and development of our world, there must be many who are just as evolved, kind and loving as Jesus would have been if he had actually appeared on the Earth plane in physical form at some stage. There is no need for anyone to give up reaching out for the helping hands of those in the world of light. For as long as any soul still requires their support, it will not fail to come forth.

To my mind, the prime requirement for healing our relationship with God is a reappraisal and a redefinition of who and what God is and who we are. Each in its own way, all the spiritual teachings of the past and those that are still with us, have tried to show our race the way back home into the knowledge that in truth each one of us is a spirit and soul who is only temporarily encased in matter, that we are part of God and that God is part of us. This enables us to recognise God as the source of all life, wisdom, knowledge and truth, whose all pervading, loving, knowing, forgiving and powerful spirit is behind every physical manifestation of life and whose spark has been waiting for aeons to come fully alive in all human souls.
What a long time it has taken until we finally get to know the true nature of God and our own, and that God is by no means an outside force, but an inner reality! For me, the three aspects of the Divine are Father/Mother Creator and their only born Son, the Universal Christ. One of its sparks is in every human soul. We are physical manifestations of the Christ Spirit and all together we are the body of Christ. God is that which is good in you and me and everybody. It is the ability – the power, if you like – to bring forth the best that is within us.
Doing the right things by following our inner guidance, being kind, caring, loving, understanding, honest and true within all our experiences is the only behaviour that is worthy to be called Divine, for it makes us God-like. In seed form we all contain this power, the power of God – of good. Never doubt that even in the worst criminal it is there, merely waiting to wake from its slumbers and to come alive some day. If this does not happen during this lifetime, it is sure to do so in another.

God is the love that dwells within every human heart; in some of us it is still asleep and in others it is already awake. Yet, it is always there. This love in our heart is our inner teacher, our intuition. It is the small still voice within us that is always trying to guide and protect us, through giving us constant feedback to all our impressions. Our own heart is the only place in the whole wide world where truth is known. If we wish to find it, all that is required from us is to look into and learn to listen to it. It alone knows what is true for us and also what really is good for the present state of our spiritual development. The voice within every heart is now coming alive and waiting to guide each earthly personality to its own inner truth. Call upon it and listen to it, so that it can help you understand and digest all the new concepts you are finding along the way. Your inner guide, your God or Highest Self, is waiting to show you whether whatever you are seeing, hearing and reading at any given time, is false or true.
No outer influences are involved in our spiritual awakening; everything comes from within. As one becomes more familiar with this inner guidance and learns to respond to and rely on it, a deep faith and trust in the goodness of life grows within us. In this way, each soul learns through its own experiences that all its true needs will always be met and that everything that has ever happened in our world rests safely in the hands of God and the Angels. Whenever there is talk about faith and trust, let no-one confuse them with religion. Although the two notions do not necessarily exclude each other, in practice they frequently do.
Nobody asks those who believe in God to give up one iota of their faith. It is merely that during a change of consciousness the perception of God adjusts itself to the new understanding we are finding – that is all! This brings with it the realisation that Heaven and Hell are states of consciousness and that they never were places that anyone goes to. The corollary of this is that no matter how good a life I have lived on the Earth plane, upon my departure from it I shall not go to Heaven. To me, that has always been quite a scary prospect, as no-one seems to know what this entails. It's good to know that everything that happens on this level of life is a learning experience and that, independent of how bad a life a person may have led, no-one goes to hell either. The hell they are creating and the suffering this causes, for themselves and those around them, is punishment enough in itself.
I enjoy the knowledge that it is not death that looms ahead for each and every one of us, when we leave our physical bodies behind, but a rebirth and release into our true home, where our loved ones are waiting to welcome us. We shall then all stand before each other in our true roles as children of God and siblings in the vast family of all life, rather than as grandparents, parents and children. I hope that for all the relationships in which our reconciliatory efforts on this side of the veil of consciousness that separates our two worlds failed, on the other side it will still be possible to dissolve the chains and shackles of Karma that have remained between us through true forgiveness that naturally grows from our increased understanding.
As day by day our perception that God is in all life increases, our relationship with God heals. This is a deep mystical experience every soul eventually has to go through. The realisation that all life is a loving sacrifice and everything it contains is sacred and holy takes us back into the oneness with God and with the whole of life. Almost imperceptibly our horizons gradually widen into the awareness of the sanctity, preciousness and holiness of everything that is, on all levels of existence.
Recommended Reading:
• 'What Is God?'
• 'Reflections On Faith'
• 'Our Two Most Intimate Relationships'
* * *
The above is a chapter from 'Astrology As A Lifehelp In Relationship Healing'.
If it has whetted your appetite to read more, please follow the link below:

'Astrology As A Lifehelp In Relationship Healing'