When You Wish Upon A Star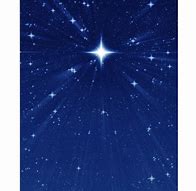 When you wish upon a star,
Makes no difference who you are,
Anything your heart desires
Will come to you.

If your heart is in your dreams,
No request is to extreme,
When you wish upon a star,
As dreamers do.

Fate is kind.
She brings to those who love
The sweet fulfilment of their secret longing.

Like a bolt out of the blue,
Fate steps in and sees you through,
When you wished upon a star,
Your dreams come true.

If your heart is in your dreams,
No request is too extreme,
When you wish upon a star,
As dreamers do.

When you wish upon a star,
Your dream comes true.
Each time we wish upon the Highest Star,
The Universal Christ,
The Angels see to it that it really does.

Jesse McCartney
From Walt Disney's 'Pinocchio'
Recommended Viewing:
• 'When You Wish Upon A Star'
The Universe loves people who have the courage to commit themselves to a task. When we give of our best and send nothing but kind and loving thoughts, words and actions into our world, the spiritual background of our world responds joyously and helps us to remove the obstacles in our way. When we dream the impossible dream and reach for the only seemingly unreachable Highest Star, the Universal Christ's spirit, Its energies then gives wings to our vision into us and has the power to lift us and our world way above their present evolutionary level.

When this happens, we are taking part in the alchemy of love and through the experiences of our own life we discover that the higher esoteric meaning of the alchemical process is the change of humankind's leaden earthly part into the pure gold of its higher spiritual nature. Because they thought that with the help of alchemy the base metals of our world, for example lead, really could be turned into gold, it's no longer surprising that the people of past ages did not succeed with their quest. Taking spiritual concepts literally will never get us earthlings anywhere. The very reason of our present existence is the search for true and everlasting riches. The pot of gold at the end of this particular rainbow is once more hidden in the wisdom and truth of our own and our world's spiritual background.

Towards the end of humankind's earthly education every one of us, high and low alike, at last becomes aware of their true nature and the presence of the Universal laws. This enables us to send nothing but good thoughts, words and deeds into our world and when we do our best to bring forth and practise the qualities of our Christ nature in every one of our daily encounters, the leaden desires of our earthly nature are left behind and the alchemy of love transforms them into the pure gold of our Christ nature.

When we ask for healing in our prayers, meditations and quiet reflections and tune the receiver/transmitter station of our earthly mind into the frequencies of the Highest Star and the brightest Light in the whole of Creation, the Christ Star, our vibrations attune themselves to Its white healing magic. After a consultation with the Lords of Karma, the Angels of the Christ Circle, the throne of God, send the Angels of healing and peace to do everything possible in view of the Karmic conditions that prevail in the area and the people we are focussing on. Whenever one of us unselfishly works for the blessing and healing of our whole world, the Angels never leave us. Never forget that when the inner and outer aspects of our planet are healing, the same happens to everybody and therefore also us.
Recommended Reading:
• 'Saturn And The Lords Of Karma'
• 'White Magic And Black Magic'
• 'The Power Of Thought In Spiritual Healing'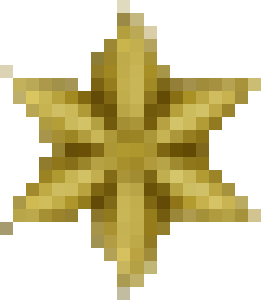 This is one of my 'Songs Of Inspiration'.
If it has whetted your appetite for more,
please follow the link below:

'Songs Of Inspiration'