My Dream Of Humankind's Future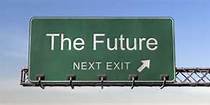 The Universe expresses its evolutionary visions through us in our dreams. As we know by now, our thoughts have the same creative power that is in God and what we are thinking today creates what's going to happen in our world in future lifetimes. Our dreams and thoughts of it becoming an ever better and more peaceful place are helping to bring such a world into being. They are the impetus that sets the right energies in motion. As soon as we become aware of how these things work, we can consciously make a valuable contribution to creating our new world by dreaming and thinking about it frequently.

• I dream of a world without religions that are based on beliefs which in the end turn out to be misinterpretations. My world's religion has its foundations in the knowledge that there is a God and who or what this truly means, and that each one of us is a young God in the making and co-creator with the Divine forces of life. This world is at peace because all its creatures are co-existing harmoniously, working together and helping each other so that each can give of their best and through this fulfil their highest potential.

• People's inner worth is valued instead of their material belongings. A person's colour or creed is no longer of any significance to anyone and everybody aims to assist the evolutionary development of our race and our whole world.

• Everyone knows that we are as much part of God as God is part of us, and that our eternal higher nature always has been more important than its counterpart, the small earthly self with its limited spiritual horizons and fearfully selfish and mean, greedy and covetous ego.

• We all accept responsibility for ourselves, each other and also our world, as well as for each one of our thoughts, words and actions. We guard them carefully.

• Painful earthly lessons have taught us how harmful and pointless the false beliefs, prejudices and superstitions of the past were. Because everyone looks for their own understanding of God's sacred wisdom and truth within instead of without, it's found easily with the help of our inner guidance. Only when we have acted on the knowledge we have found by testing and trying it out in our daily lives, do we share our learning with those around us.

• We all pull our weight and endeavour to live strictly in accordance with the Universal laws. We give of our best and freely share the gifts and talents the Universe in its kindness has bestowed upon us with others. Everybody merely takes out of life what they need and leaves the rest for the others. Because of this there is always plenty of everything for all of us.

• We encourage and support each other to fulfil our highest potential. No-one is taken advantage of and exploited. Revolutions and wars, violence and crime, hunger and starvation, sickness and even death will be unknown. Physical bodies that deteriorate and eventually decay will no longer be required because we shall be getting about in our bodies of light.

• Being aware that the law of life is love and that this is also our true nature, we love and respect all human beings. We do this not because someone commands it, but because that's the only way of being true to our real nature and our inner guidance tells us through the world of our feelings that it's the right thing to do.

• Hand in hand with God and the Angels all of us together are continuing to move forwards and upwards on the evolutionary spiral of life, looking forward to experiencing ever higher and more beautiful levels of life.

• All human beings are aware of their oneness with God, each other and all life. Every aspect of us and our world has been healed and true and lasting peace is ours.

What a wonderful, wonderful world it is going to be and it will come, of that I am convinced. It will be the reward for the struggles that once had to be endured by everyone in earthly life. How about you joining me, so we can dream together?
Recommended Reading:
• 'The Religion Of The New Age'
* * *
The above is part of 'Words Of Wisdom, Hope & Encouragement'.
If you would like some more support, please follow the link below:
'Words Of Wisdom, Hope & Encouragement'