Miracles Do Happen!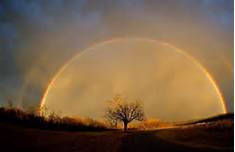 For as long as the intention behind all our earthly efforts is a good one and we act with love from our heart and do our best, everything will always be well, and God and the Angels happy to do the rest. The Universal laws ensure that when we send our best into our world – and all worlds, for that matter – nothing but the best can come back to us. Any bread cast upon the waters of life does return, and any love that is ever given to anyone does the same, though not necessarily through the people we once gave it to. In fact, this hardly ever is the case. The likelihood is that it will come back to us at times when our need is greatest and when we least expect it. It can and does happen in quite magical ways with help suddenly appearing in the form of kind and loving hearts and hands that are reaching out to us, to comfort and hold.

After particularly traumatic and difficult times and events in our lives, we may have lost all faith in the innate goodness of people and life. However, experiencing in one's own life that there are some truly kind people around who genuinely have our best at heart goes a long way towards restoring our lost trust. To teach us this lesson could have been the very reason why the situation that made us struggle arose in the first place. I for one am grateful to the Universe for having created opportunities from which I have learnt and still am learning that it really is safe to trust that help does come when it is required and that all my true needs are always met. Every soul can only learn from its own experiences that just when one thinks there's nothing left inside to keep on struggling, out of the darkness from somewhere there comes a small light and new hope – and somehow life continues.
Difficult situations on all levels are necessary and vital in every life. They are steps on our evolutionary journey that in the end takes each one of us back home into the awareness of our true nature. So, let us not begrudge our tribulations but on the level of our soul and spirit rejoice that they have been created in our lives by the loving presence and the great wisdom of the Divine, not only for each one of us personally, but also nationally and internationally. Opportunities are thus created from which all must learn first hand how to work with the powers of the light and the love of the Universal Christ, the highest and brightest Star in the whole of Creation. Sticking our toes into the waters of life and trying and testing situations for ourselves presents all human souls with valuable evidence of how the power of the Great Universal love works and how it influences all life.
No matter what may ever befall us and our world on the physical plane of life, I do believe that both will go on forever and that miracles are happening at all times. It's just that mostly we fail to perceive the miraculous ways of the Universe for what they truly are, namely the handiwork of God and the Angels. Ceaselessly, they are working behind the scenes of life to put things right again and heal people and situations when something has gone awry. The more we endeavour to be true to our real self and express the essence of our being, love, in every one of our thoughts, words and actions, the more miracles manifest themselves in our lives, because our human heart has then reunited itself with the great love of the Divine.

The legend of the Master Jesus demonstrates how, when the energies of Heaven and Earth merge into each other, a force of such magnitude is created that it is capable of healing all conditions of mind, body, spirit and soul. This is the power that can quite literally move mountains of faith, remove blockages of trust and make all crooked corners straight. It brings comfort and healing to everything that is in our world to wherever there is pain and suffering. Miracles are the Universe's way of demonstrating to humankind the unlimited power of Its love. This is the healing balm and the panacea that needs to be applied by us earthlings to all situations in our everyday lives, all our relationships as well as to all national and international issues.

Let us stop and reflect for a moment on the wisdom of the Great Architect of life. The Universe is infinitely wise in its giving. Yet, it is even wiser in its taking. If we had never encountered the warped side of our lives and our world, we would not have been able to differentiate between good and bad, and that which desirable and undesirable. If we had never been wounded, we would appreciate what healing is like. We cannot know light, unless we have first experienced darkness. Only through the lack or loss of something or someone can we truly learn how to value what we had and also that which we are going to have, when periods of suffering finally lie behind us, as they invariable do in the end.

Such is life on the Earth plane! It has to be this way because that is how it was designed for us by our Father/Mother Creator. Who would we be to argue with Its wisdom? Take heart though – growing in understanding through difficult and traumatic experiences, the way it is required from us on the present level of our existence, is not going to continue indefinitely. All life is constantly evolving and moving forwards and upwards on a never ending spiral. When we, individually and as a race, have become sufficiently evolved, so that Earth life has nothing left to teach us, we shall be ready to move on to more advanced schooling on the higher and ultimately highest levels of life.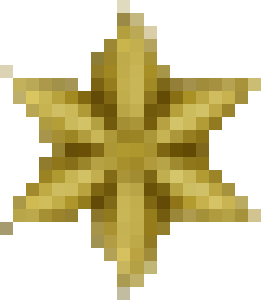 This article is a chapter from 'Healers And Healing'.
If it has whetted your appetite to read more, please follow the link below:

'Healers And Healing'