Psychic Protection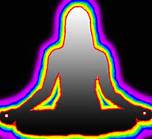 Because of our inner connectedness we all react to each other from the subconscious level. That's why psychic protection is of the greatest importance as much in family relationships as it is in all other encounters. It is especially true when it comes to dealing with the people with whom we have difficult Karmic lessons to undergo and issues to resolve. This makes both sides specially vulnerable and leaves them wide open to psychic invasions by the negative vibrations they are constantly receiving from each other. Also, the more our spiritual awareness increases, the higher our sensitivity to the detrimental psychic influences that emanate from others becomes.
Therefore, whenever we have to go through hurtful or negative experiences or sense that we are otherwise in danger of absorbing the negativity of those around us, we are in need of protecting our psychic space. If someone around us gives out negative vibrations, intentionally or otherwise, whether they originate from this level of life or any other, the best advice I have ever come across was from White Eagle.

He recommends that in such situations we quickly fold our aura around us, similar to an Angel closing its wings. For me it works best when I say in my mind: 'Like an Angel folding its wings and like a flower closing its petals when the Sun goes down, I now close my aura around me; I am safe.' I find it helpful to accompany these words by making some corresponding movements with my hands and taking several deep breaths, breathing in the Great White Light of God and breathing out love.
To my mind, everybody by rights should always have the benefit of this kind of protection. I suggest practising it especially first thing in the morning and last thing at night, as well as any time in between, as and when you feel the need for it.
From the White Eagle Lodge Calendar March 2008: 'To protect your aura, immediately you feel a hurtful or negative condition, or think you may be picking something up, quickly fold your aura round you, like an Angel folds its wings. Do this mentally. You will help this process by taking several deep breaths. Draw in the Great White Light. Nothing can then touch you; you have got everything within. It is like a flower closing up, as the Sun goes down.'
* * *
The above is a chapter from 'Astrology As A Lifehelp In Relationship Healing'.
If it has whetted your appetite to read more, please follow the link below:

'Astrology As A Lifehelp In Relationship Healing'