The Cross We Bear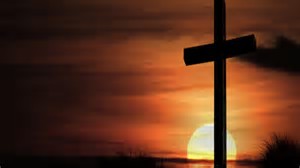 However heavy our cross
And great our pain,
God's Sun will always shine
After any kind of rain.

Sometimes we stumble
On other occasions we fall.
God and the Angels never refuse help
To those who call.

The Great Father/Mother of all life
Is with and part of us and
Therefore not only knows about
But takes part in every one of
Our heartaches, pains and tears.

If we ask for help from the Highest,
The wise ones in charge of us have
The power to make our troubles disappear,
Just like waving a magic wand.

Yet, that's not what they do,
Because it would stop us from growing
In wisdom and understanding.
We would never learn to tap into
And develop our own inner strength and
Bring forth and work with
The characteristics of our Christ nature.

Because of this, instead they guide us intuitively
To someone who can show us
How to explore the higher purpose
And meaning of our life and
The reasons why we are suffering,
Thus making the burden of our cross
Lighter and easier to endure.

May the Great White Spirit
Fill your days with the blessing and healing power
Of His/Her love, wisdom and peace.
Be good, kind and loving to everybody.
Never forget that we all have to bear our own cross
And that is the earthly personality we ourselves
Created through the thinking and behaviour of past lifetimes.
That's why each now has to fight their own inner and outer battles.
The cross is one of the most ancient symbols known to humankind. It was not invented by Christianity, but merely adopted from much more ancient religions and cultures that preceded it. In its true sense the cross never stood for death and crucifixion, but for the goodness and blessings of Earth life. It was originally meant to convey the idea that the spirit can overcome and rise above all happenings on the physical plane. During its many journeys through this particular form of existence all human spirits and souls remain firmly fixed to the cross of consciousness that Earth life presents.

There is no point in fighting against this, as the material and spiritual education that our planet alone can provide is compulsory and unavoidable because it is essential for our individual and collective evolution. The best we can do is go with the flow and submit ourselves willingly to whatever duties present themselves. This brings us much more easily into harmony with the energies of the Highest Forces than anything else. We have been granted the gift of another lifetime so that we may serve them and learn how to co-operate with them.
Because all life is consciousness, whether someone is as yet aware of this or not, every human being on this plane is constantly in search of consciousness expanding experiences. The degree to which this is happening depends on our actions and reactions to the experiences that come our way in every one of our daily encounters. Independent of whether they are insignificant or great, sweet or bitter, each one is meant to provide us with further opportunities for evolving through growing in wisdom and understanding. And the extent of the spiritual power we are gaining with the passing of time depends entirely on how conscious we are of how everything in the final analysis is designed and sent to us by the wise ones in charge of us in the higher realms of life.
From 'The Symbolism Of The Cross'

'Healers and Healing'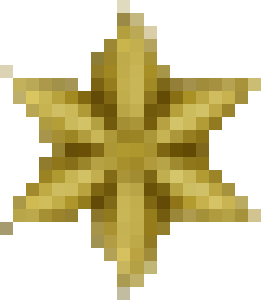 The above is part of 'Words Of Hope & Encouragement'.
If you would like some more support, please follow the link below:
'Words Of Hope & Encouragement'